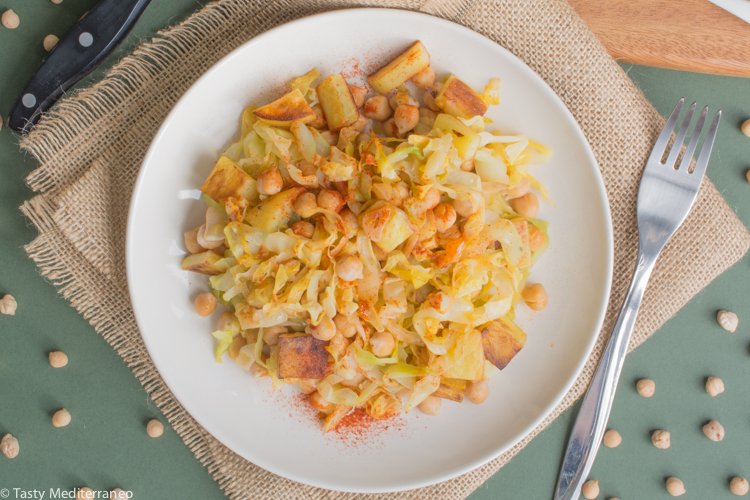 "Let food be thy medicine and medicine be thy food" – Hippocrates.
Who has not heard this famous quote from Hippocrates? It is amazing that back in 430 B.C. people were aware of the importance of healthy eating for living a healthy life, and that today in the 21st century the majority seem to have forgotten about it…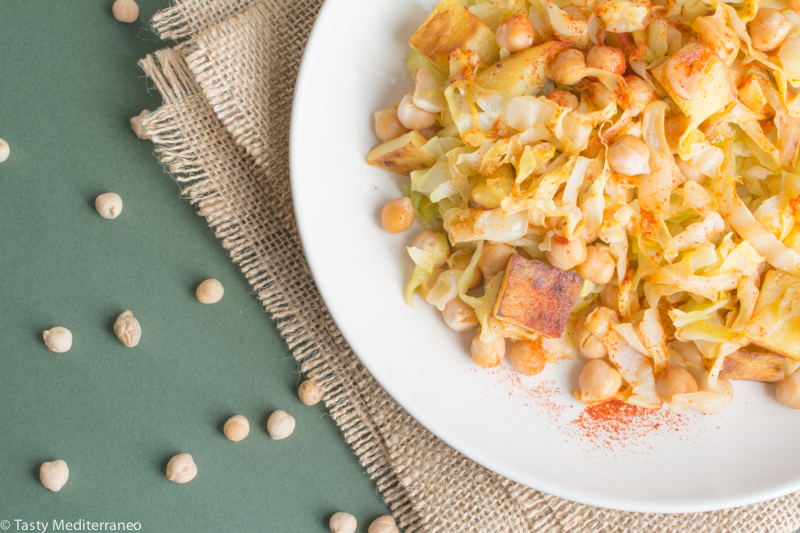 With the hectic lives that we lead in today's society, many people are far from having healthy eating and lifestyle habits. I strongly believe that many of the health conditions that people suffer from can be improved through a healthy diet. And most importantly, many conditions can be avoided by following a healthy diet.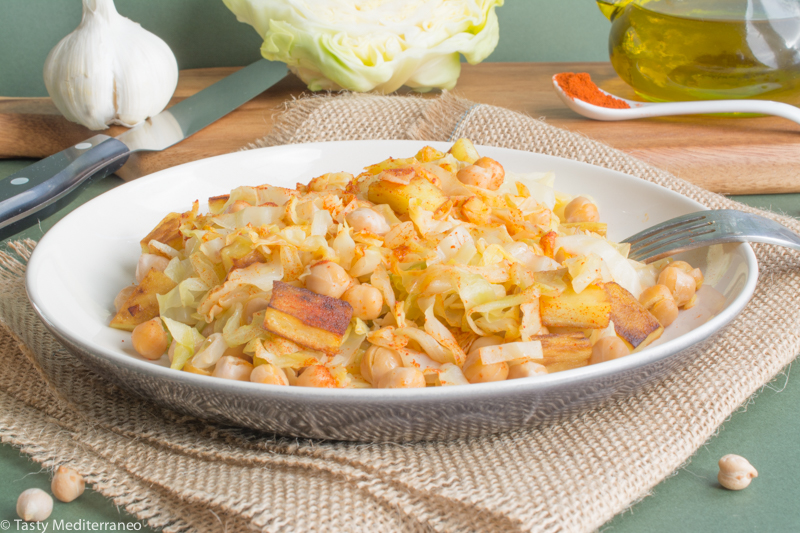 When you think about the many unnecessary ingredients and chemicals that you find on a prepared food label, you realise the importance of preparing a healthy meal at home from scratch.
I believe that a balanced diet such as the Mediterranean diet is the key to live healthy longer and to put you at a lower risk for cancer and other chronic diseases.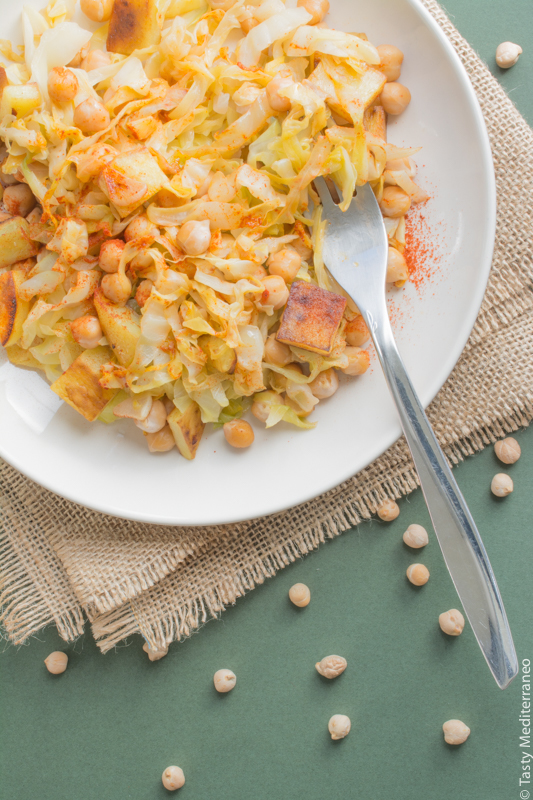 With the hope of encouraging many of you to preparing healthy recipes at home, I leave you with the vegan and gluten free recipe I have prepared for you today: a healthy, nutritious and delicious Mediterranean warm cabbage salad. This delicious Mediterranean dish has cabbage as its main ingredient. Cabbage is rich in antioxidants, fibre, folates, vitamins C and K, calcium, magnesium, … yes that is why it is considered a super food!
If you try this tasty and healthy vegan Mediterranean diet recipe, please let me know, leave a comment and rate it. I would love to know what you come up with. Enjoy!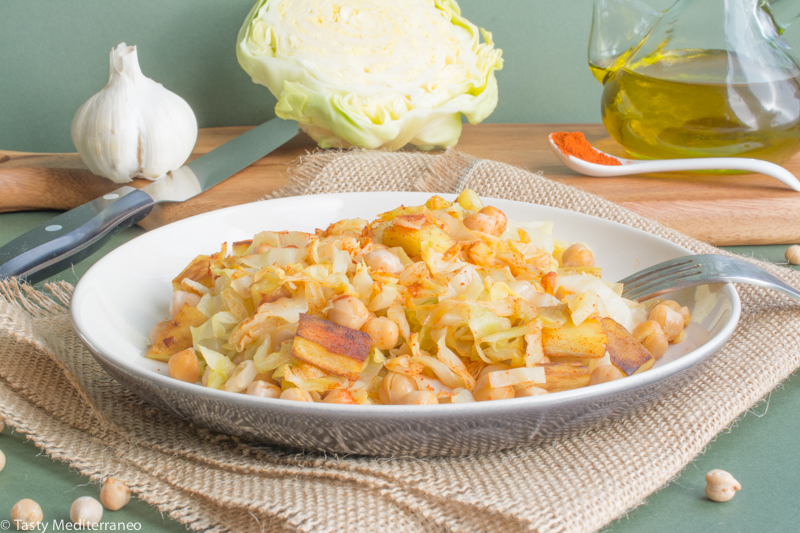 Mediterranean warm cabbage salad
Author:
Margarita @ Tasty Mediterraneo
Cuisine:
Mediterranean Diet
Ingredients
3 Tablespoons extra virgin olive oil
1 Small potato, peeled and thinly diced
2 Garlic cloves, peeled and thinly sliced
1 White cabbage head, thinly sliced
250g (1 cup) cooked organic chickpeas
1 Teaspoon Pimentón de la Vera (Spanish Paprika)
Salt
Instructions
Have all the vegetables well washed and prepared as indicated in the ingredients description. Rinse the chickpeas well and drain.
In a large frying pan heat the olive oil over moderate heat, add the potatoes and a pinch of salt and sauté for about 10 minutes until lightly golden. Add then, in the middle of the frying pan, the garlic and sauté for 1 minute. After that add the drained chickpeas and stir all together for 2 more minutes.
Remove the frying pan from the heat and put its content aside on a dish.
Using the same frying pan, add a drop of olive oil and the thinly sliced cabbage, sauté over medium heat for about 5 minutes and remove from the heat.
Finally add to the cabbage the potatoes, chickpeas and garlic mix that you had left aside, a teaspoon of Pimentón de la Vera (Spanish Paprika) and salt to taste, mix it all together. And serve warm.
Notes
If you were using dried chickpeas, to cook them: soak the dried chickpeas in warm water for 12 hours with ⅓ teaspoon of baking soda (ideally leave them soaked overnight). Rinse them well and drain. Bring water to a boil in a cooking pot and when the water is boiling add the chickpeas and leave them cooking over low heat for 2 hours until tender.

You can drizzle some extra virgin olive oil over the salad right before serving.