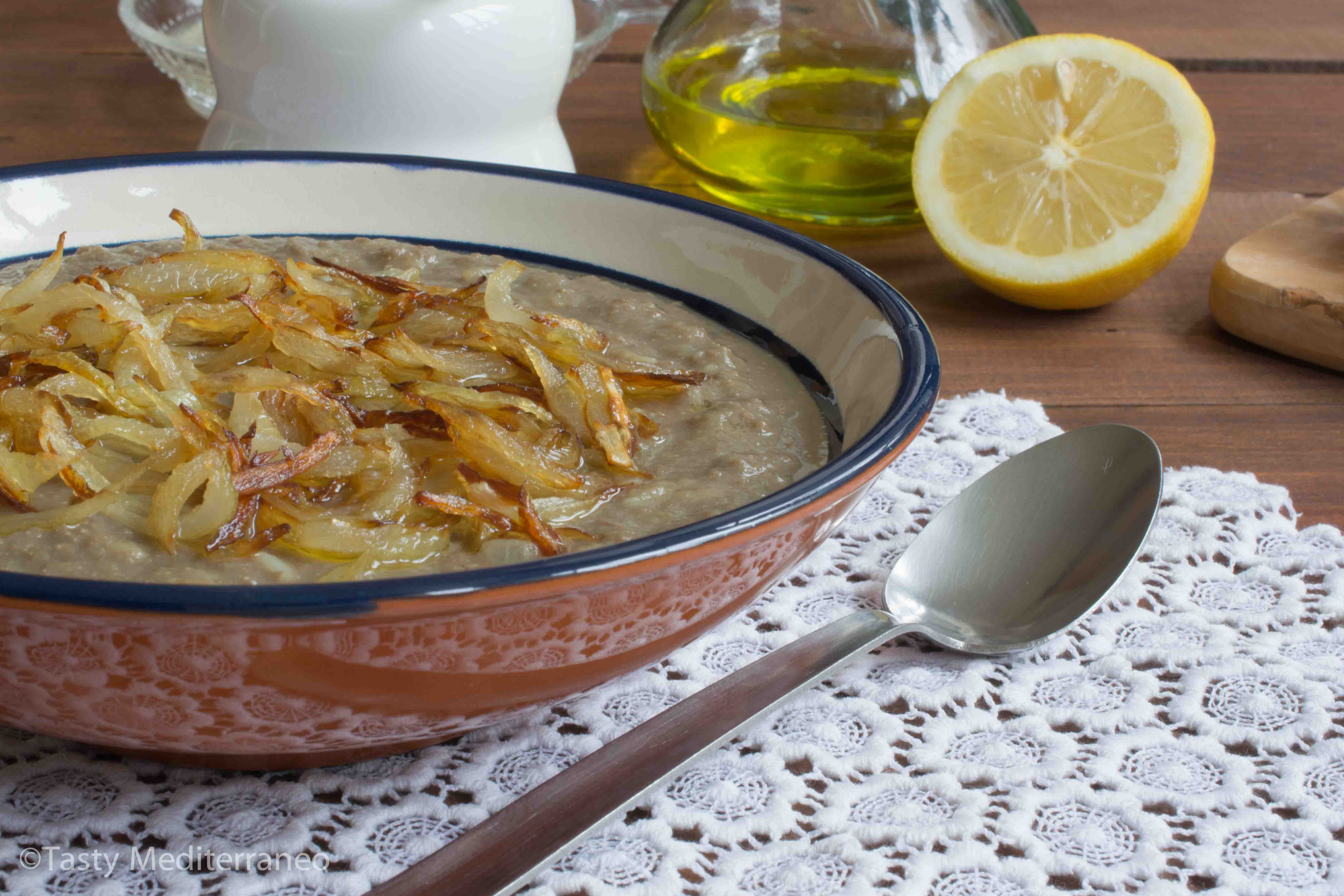 I am delighted to tell you that I was recently invited to become a #GourmetGuru and to share one of my pulses recipes for #GlobalPulseDay
January 18, 2017 was the Global Pulse Day, a global event to encourage people around the world to eat pulses and to raise awareness on the benefits of consuming pulses for people and the planet. This event was held continuing the momentum of the International Year of Pulses (#IYP2016) of the FAO of the United Nations.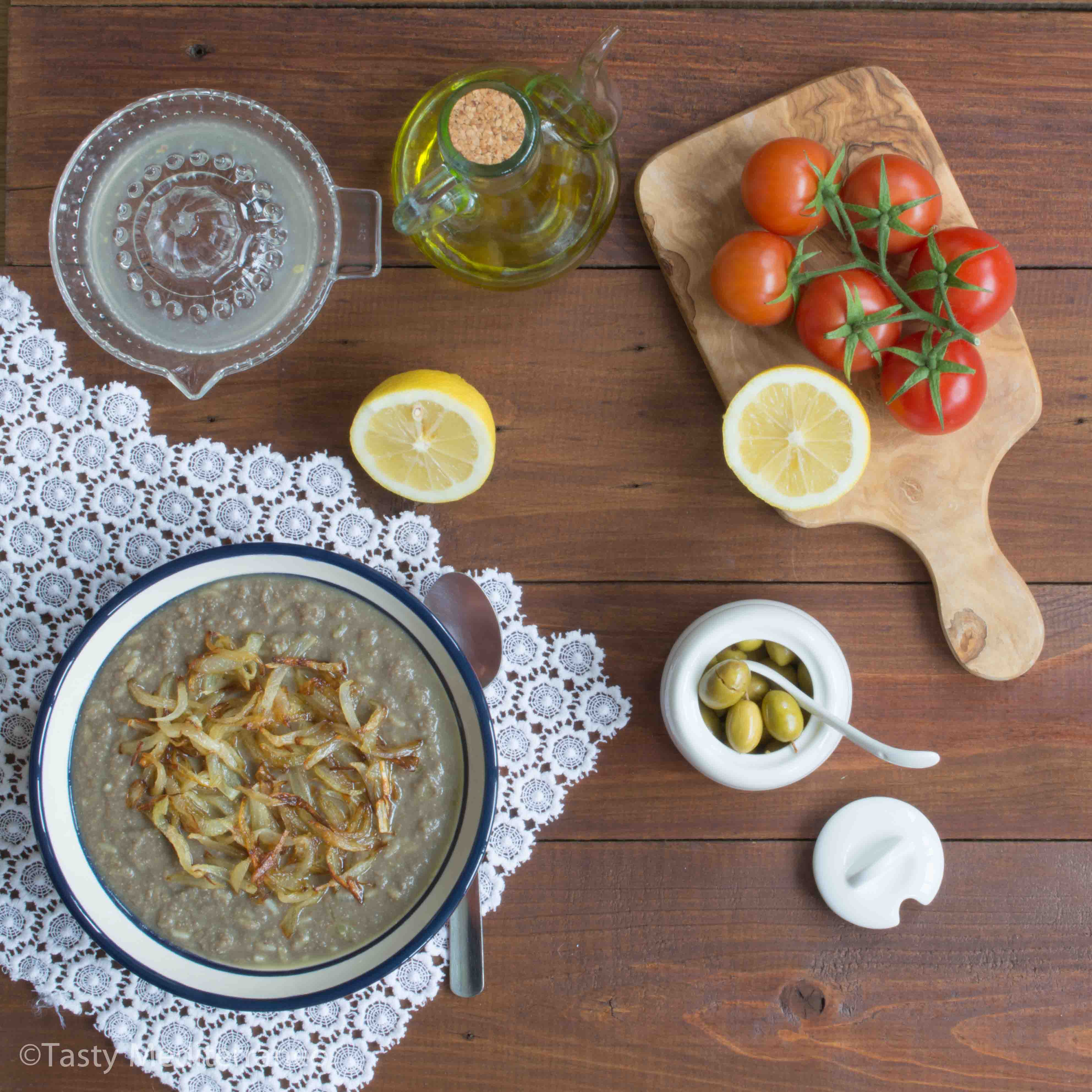 Pulses are part of the legume family, but when we talk about pulses we refer only to the dried seed. Legumes are good sources of proteins, amino acids, fibre, iron, B group vitamins and other nutrients that help prevent cancer, diabetes and heart diseases.
Pulses are linked to a sustainable agriculture. Pulses crops increase farm biodiversity and create a more diverse landscape for animals and insects. And pulses have nitrogen-fixing properties that help improve soil fertility. By producing a smaller carbon footprint, pulses help reduce greenhouse gas emissions.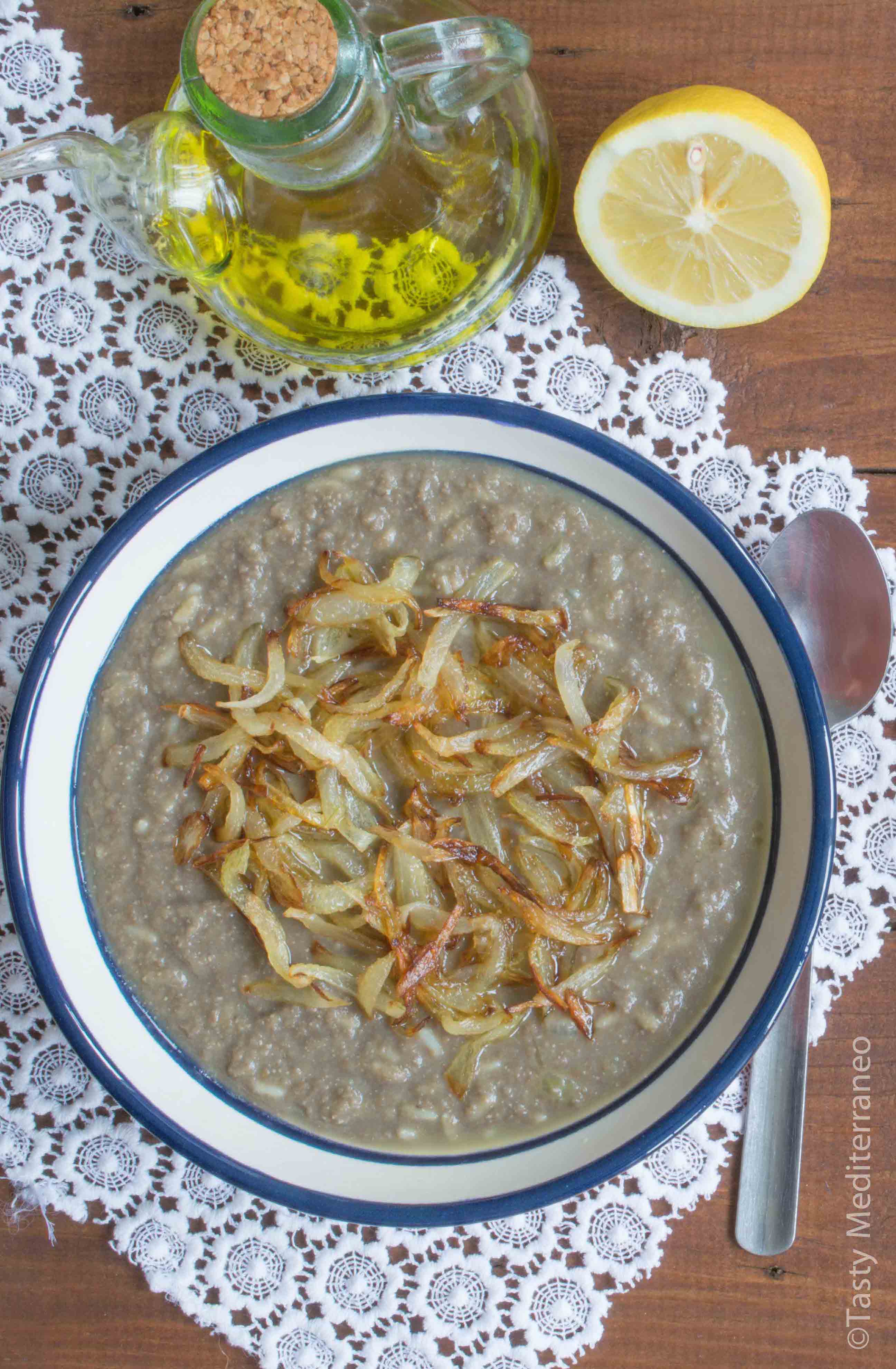 As you know, I am proud to be a contributor to the IYP of the FAO (Food and Agriculture Organization) of the United Nations. A few of my pulses recipes have also been featured on the FAO website.
Legumes are a staple of the Mediterranean diet and you can find plenty of vegetarian and vegan pulses recipes on my blog under the "Beans & other legumes" category. And today I am sharing with you another pulses recipe, my Lebanese family recipe for Moujadara: mashed lentils with rice & sautéed onions.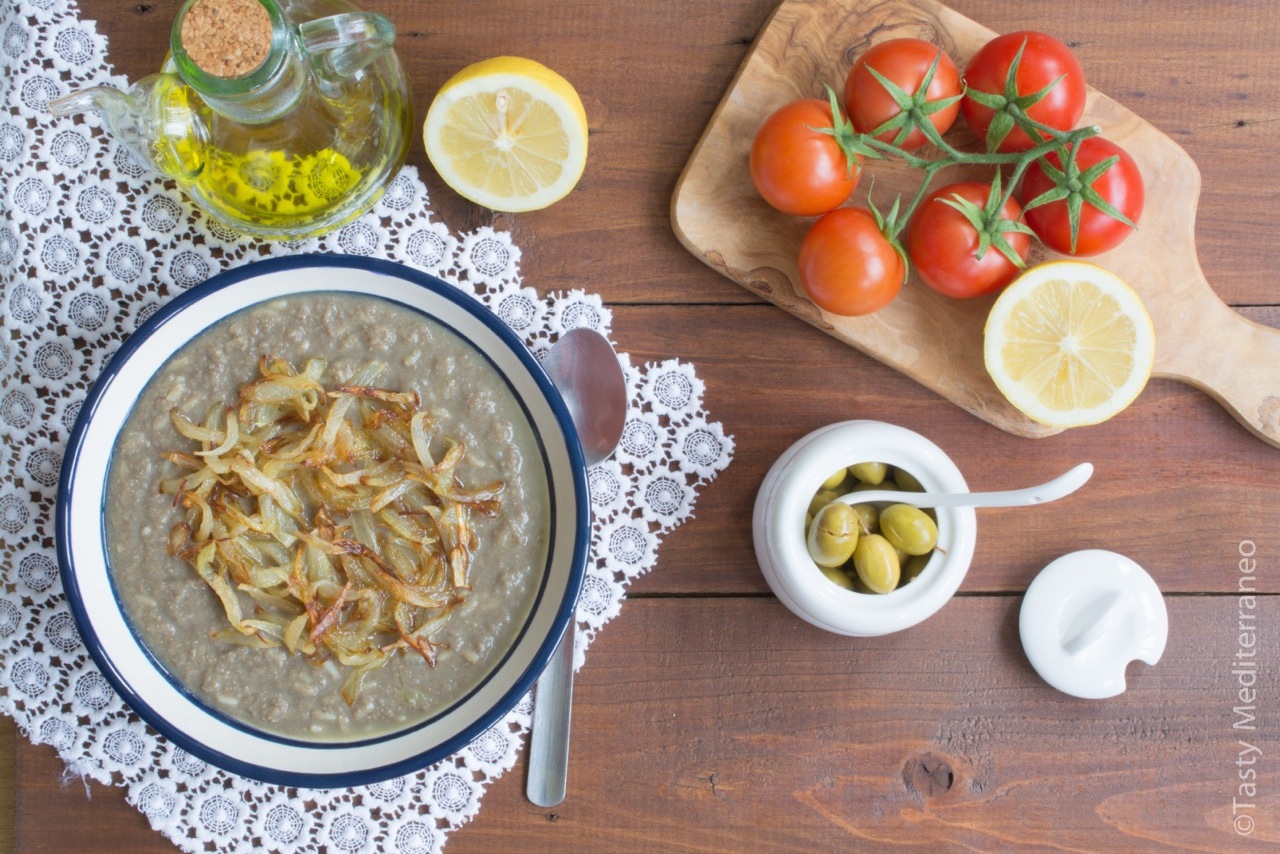 If you try this tasty and healthy vegan Mediterranean diet recipe of Moujadara, mashed lentils with rice & sautéed onions, please let me know, leave a comment and rate it. I would love to know what you come up with. Enjoy!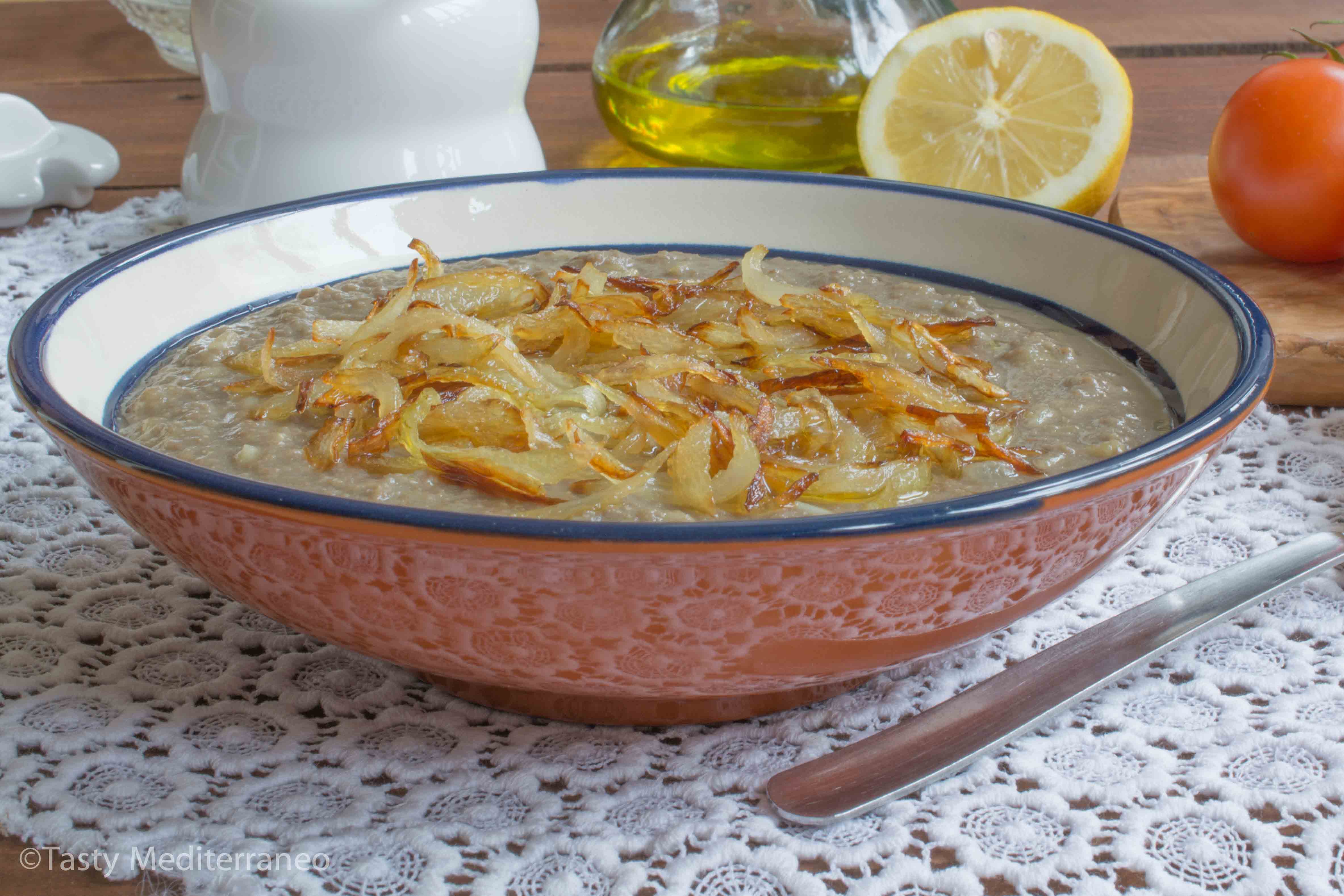 Lebanese Moujadara
Author:
Margarita @ Tasty Mediterraneo
Cuisine:
Mediterranean Diet
Ingredients
3 Tablespoons extra virgin olive oil (EVOO)
400g (2 cups) Dried brown lentils
50g (¼ cup) Rice (ideally whole grain rice), rinsed
2 Onions (one of them finely chopped and the other thinly sliced)
1 Lemon, freshly squeezed
1 Teaspoon sea salt (or salt to taste)
Freshly ground black pepper
Instructions
Lentils do not require pre-soaking. Just make sure there are no little pebble in between, rinse them very well with cold water and drain. Rinse the rice, and have the rest of ingredients prepared as indicated in the ingredients description.
Add the lentils in a pot with enough water to have them well covered and a pinch of salt. Bring them to a boil and then reduce the heat to simmer for 25 minutes stirring from time to time until they are cooked.
While the lentils are cooking, heat 2 tablespoons of EVOO in another large saucepan over medium heat. Add the finely chopped onion and a pinch of salt and cook over a low heat, stirring frequently, for about 2 minutes until just beginning to colour. Add then the rice and 250ml (1 cup) water to the onions and bring to a boil. Cover the saucepan with a lid and cook on a low heat for approximately 10mins (or for as much time is indicated in the rice cooking instructions).
In a frying pan, heat one tablespoon EVOO over medium heat and add the thinly sliced onion. Stir to cover the onion slices with the olive oil. Add a pinch of salt and sauté over low heat for approximately 5 minutes or until the onions are soft and light brown.
Once the lentils are cooked, remove from the heat, add 1 teaspoon salt (or salt to taste) and mix them well with the help of a hand mixer (ideally a powerful one of at least 450 watt).
Add the mashed lentils to the cooked rice. Add the freshly squeezed lemon juice, drizzle with EVOO, season with a bit of freshly ground black pepper and serve with the sautéed onion slices on top.