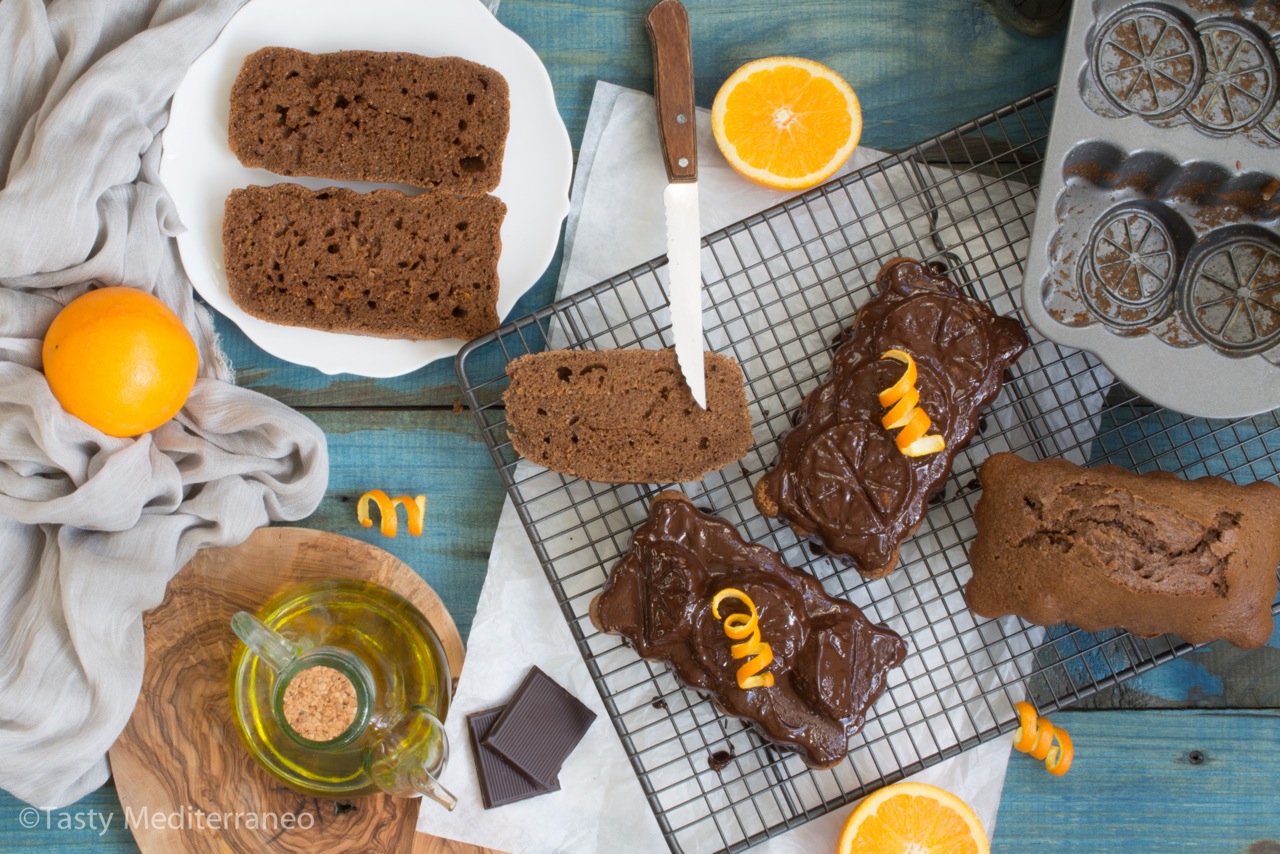 Today's recipe is the number 100 on my blog. I can't believe I have already shared one hundred of my recipes with you!
I started sharing my recipes on Tasty Mediterraneo with the hope of encouraging many of you to prepare healthy recipes at home.
When you think about the many unnecessary ingredients and chemicals that you find on a prepared food label, you realise the importance of eating less fast food and processed meals and of preparing a healthy meal at home from scratch.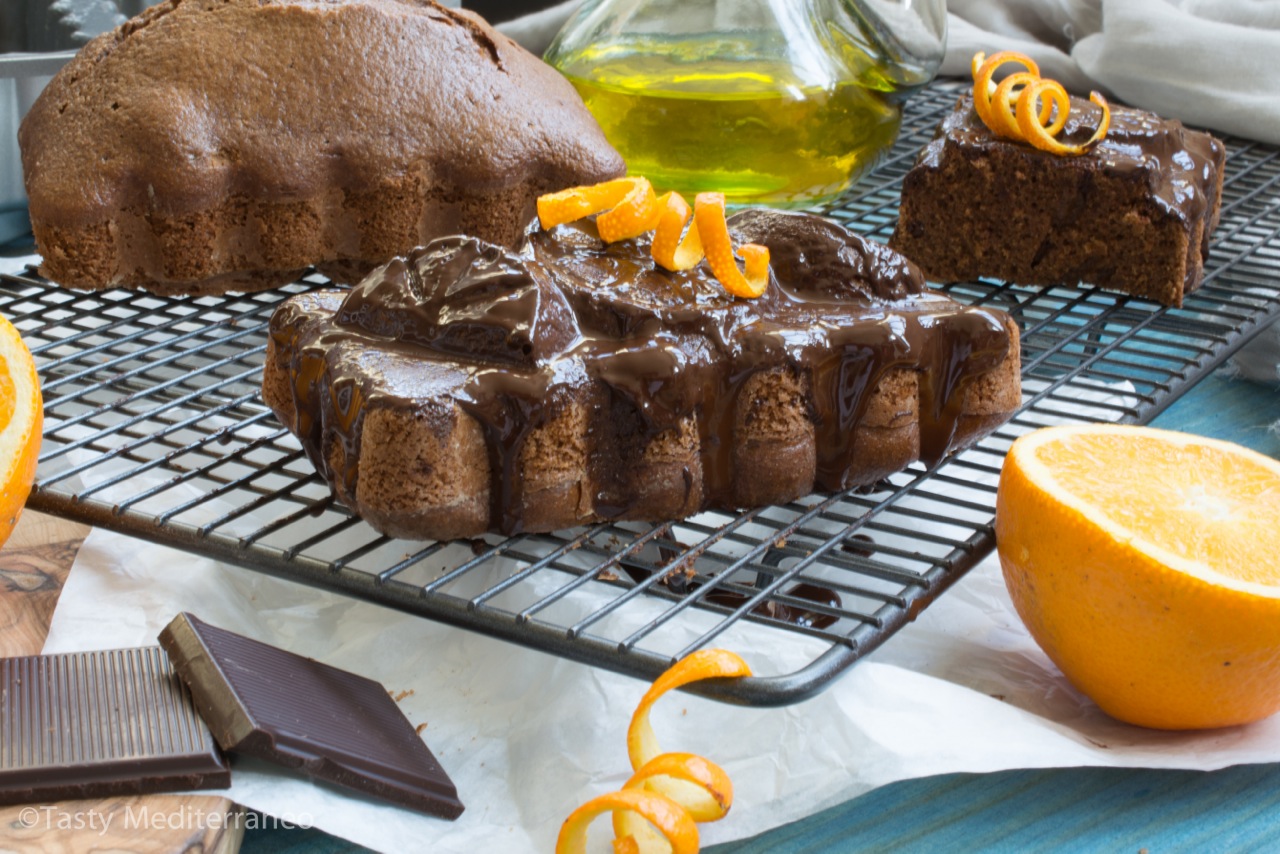 Many people believe that eating healthy is expensive but actually healthy eating is possible even on a restricted budget. As you can see the majority of my recipes do not include expensive ingredients. The Mediterranean diet emphasizes eating primarily plant-based foods; it is an eating style where large amounts of fruits and vegetables, legumes such as beans and lentils, nuts, whole grains and extra virgin olive oil (EVOO) are abundant.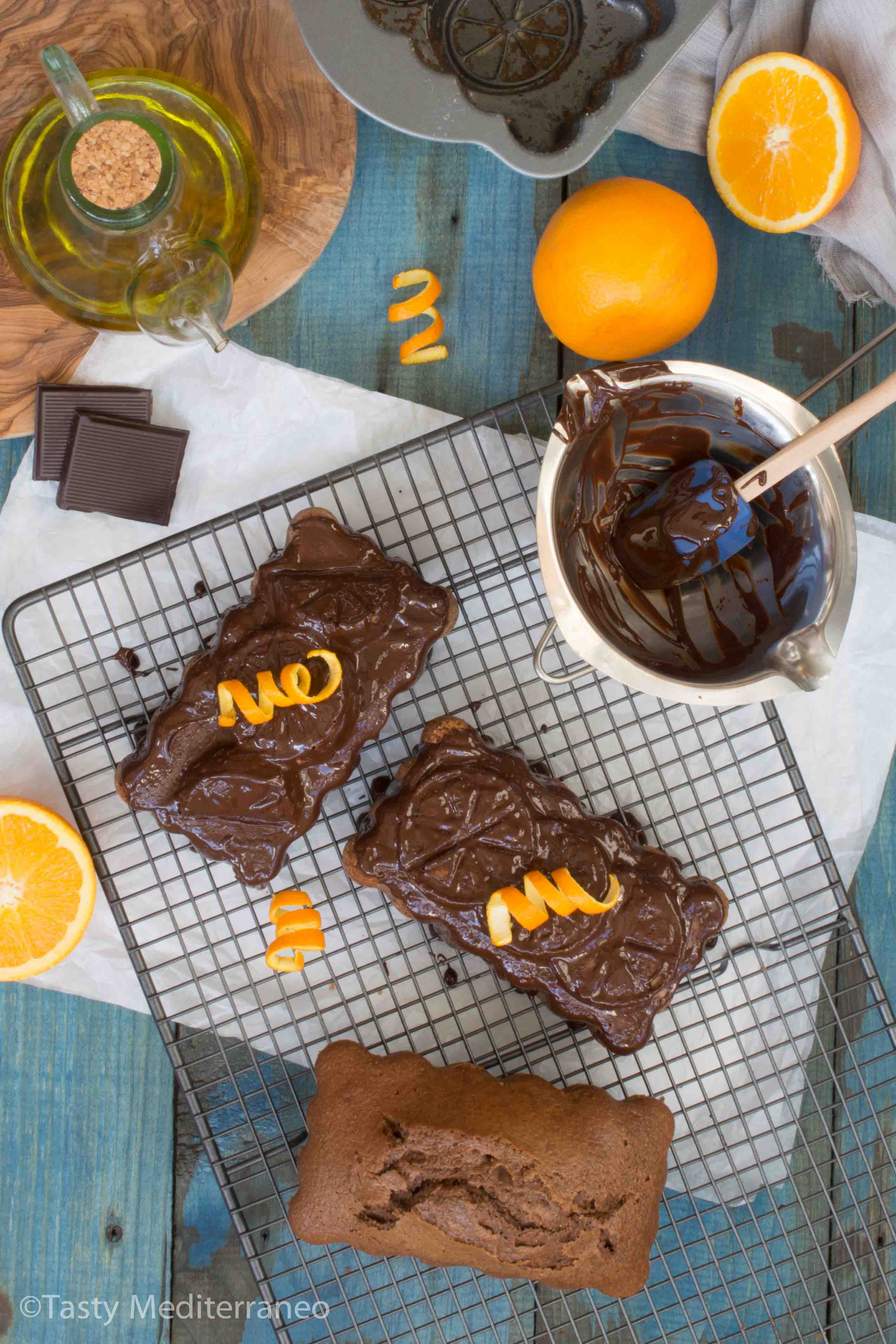 For example pulses are quite affordable and very nutritious, and you can find plenty of pulses recipes on my blog under the "Beans & other legumes" category. My recipes also show how cooking can fit in a busy lifestyle, and that is why most of them are ready in 30 minutes or less.
Most of you, my readers, are vegetarian, others are vegan, and a few others would like to reduce meat consumption in their diet, and the positive feedback I get from all of you keeps me motivated to continue sharing more of my recipes with you. I feel so happy to say that you already have 100 recipes available on Tasty Mediterraneo!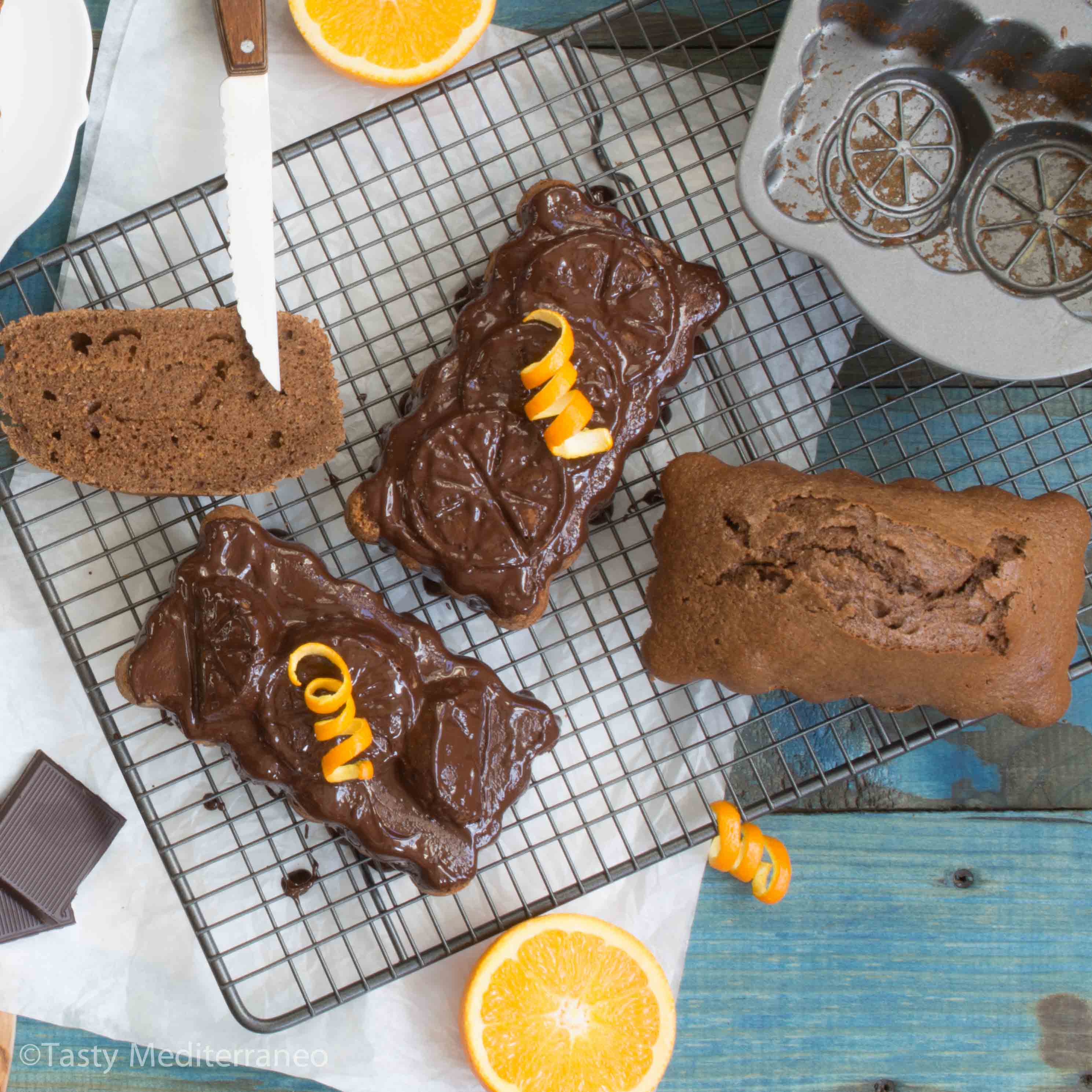 What better way to celebrate 100 recipes on my blog than with a tasty and nutritious cake! My "Chocolate, Orange & EVOO Loaf Cake" recipe is perfect as a treat to complete your breakfast, or to indulge you a bit at teatime.
And since Valentine's Day is getting closer, you could prepare my "Chocolate, Orange & EVOO Loaf Cake" as a treat for breakfast for the people you love to show your appreciation; because there is nothing like having some quiet time away from the bustle of daily life and sharing a homemade cake with your loved ones.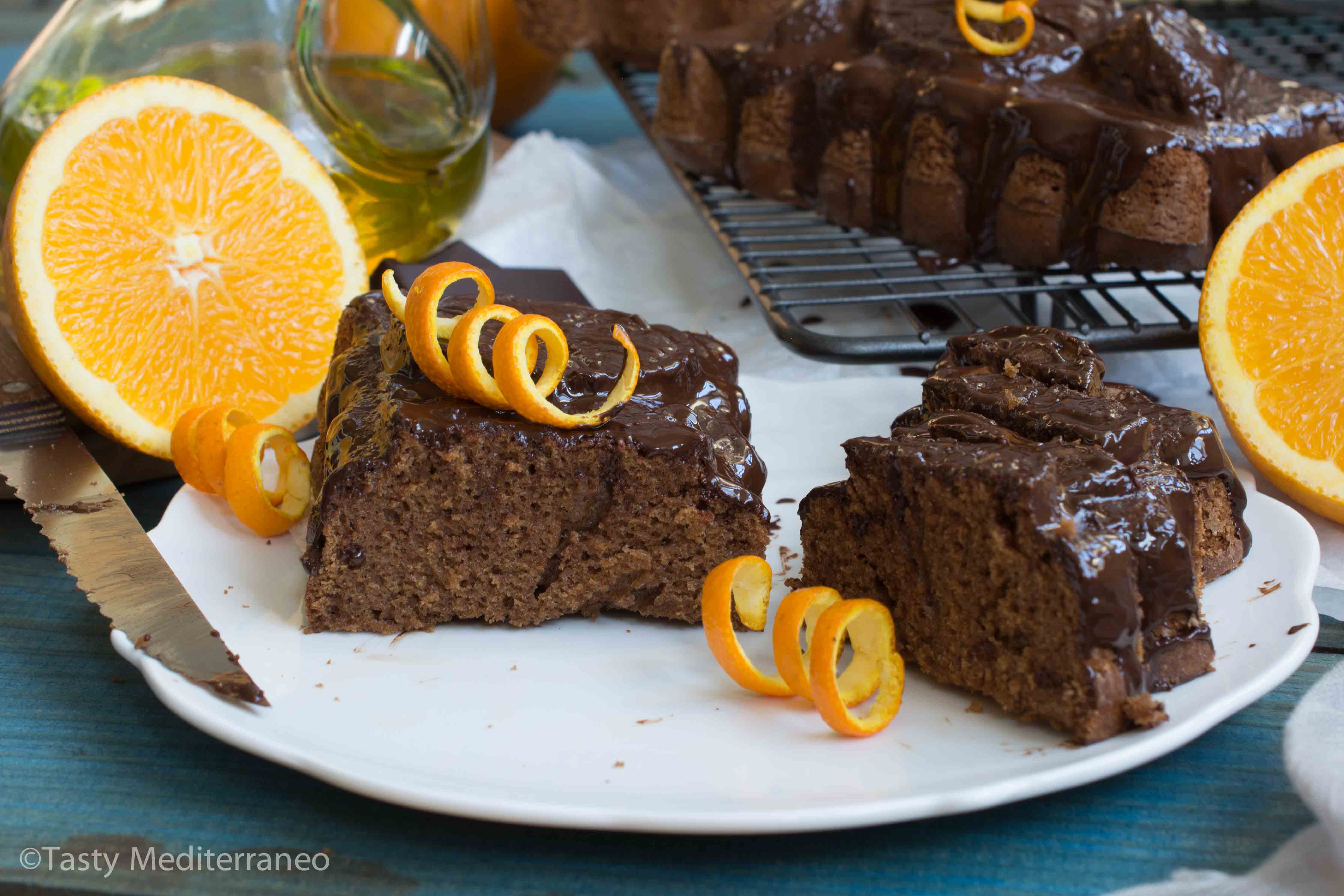 If you try this tasty and healthy Mediterranean diet recipe of "Chocolate, Orange & EVOO Loaf Cake" please let me know, leave a comment and rate it. I would love to know what you come up with. Enjoy!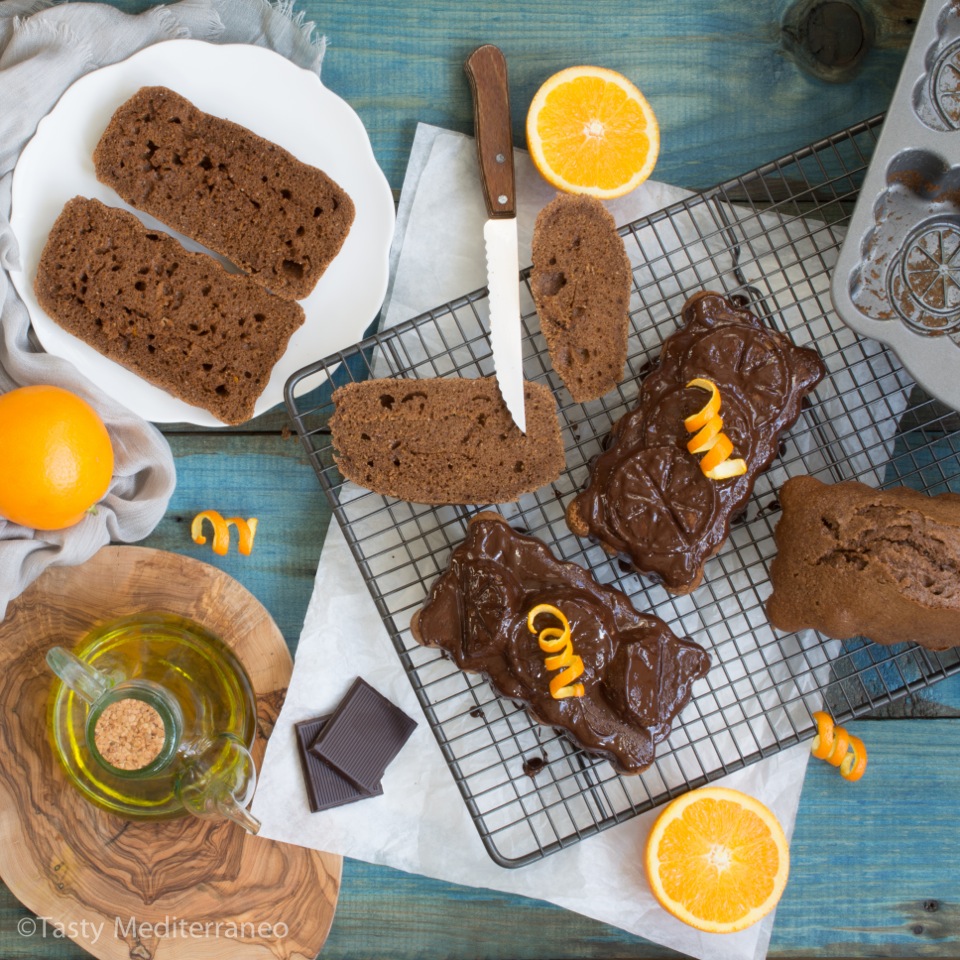 Chocolate, Orange & EVOO Loaf Cake
Author:
Margarita @ Tasty Mediterraneo
Cuisine:
Mediterranean Diet
Ingredients
4 Organic eggs
100g (½ cup) Unrefined dark muscovado sugar
75ml (2.7 fl oz) Extra virgin olive oil
75ml (2.7 fl oz) Freshly squeezed orange juice
175g (1⅓ cup) Whole wheat flour
3 Tablespoons raw cacao powder
⅓ Teaspoon salt
2 Teaspoons baking powder
The zest of one organic orange (avoid the bitter white membrane beneath the orange peel)
Optional
50g (2 ounces) Dark chocolate
Instructions
Preheat the oven to 175 degrees C (350 degrees F).
Line a loaf tin with non-stick baking paper and set aside. Or grease it with tahini sauce if it is a shaped loaf tin.
In a large bowl beat the eggs with a hand mixer. Add the sugar and continue mixing until dissolved. Then mix in the olive oil and the freshly squeezed orange juice.
Add in the flour, the baking powder, the raw cacao powder, the salt and the zest of one organic orange. And mix it all well until just combined.
Fill the loaf tin with the batter. And bake in the middle of the oven for 20-25 min at 175 degrees C (350 degrees F) until a toothpick or any thin skewer inserted into the middle of the cake comes out clean.
Remove from the oven and leave to cool.
Optionally, once the loaf cake is properly cooled, if you want a more indulgent version of it you can melt dark chocolate and pour it over the loaf.