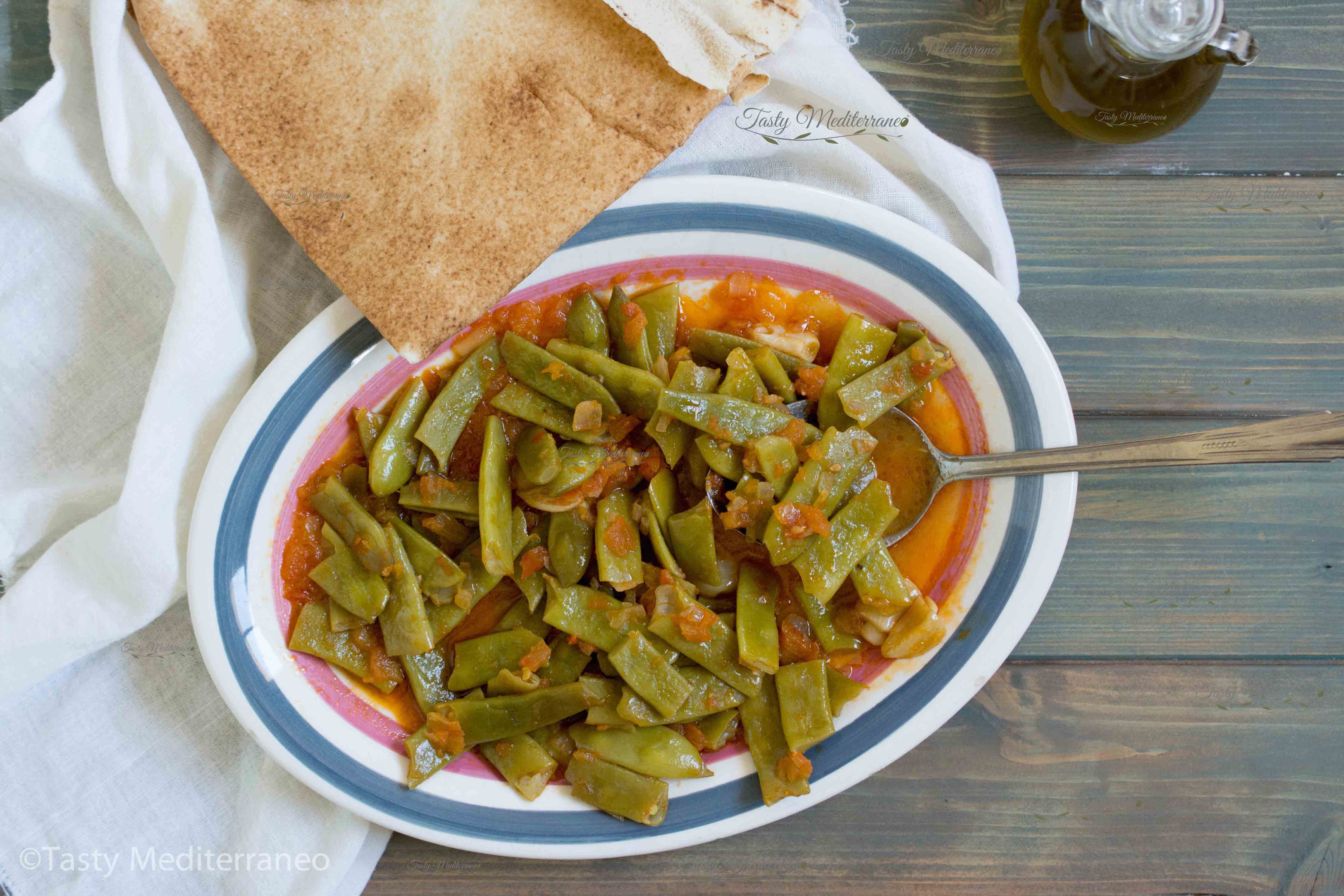 "Loubié bi zeit" or Lebanese green beans with extra virgin olive oil, is a traditional Lebanese recipe that we love at home.
For this recipe we use flat green beans. As you know, in the Mediterranean diet large amounts of vegetables, such as green beans, are consumed.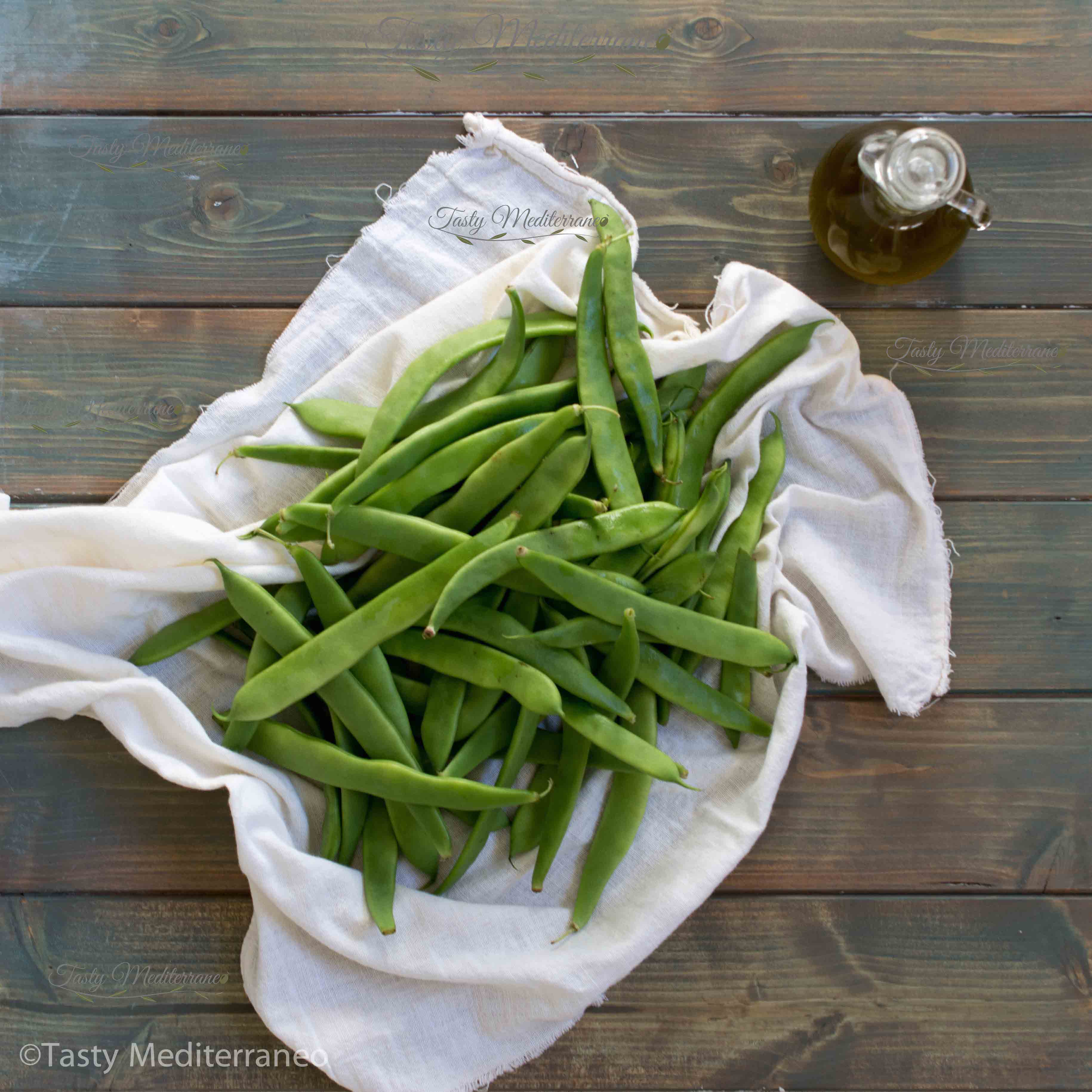 Green beans are an excellent source of vitamins and minerals as well as a great source of dietary fiber.
They are rich in folate, vitamin A, vitamin B6, vitamin B1 and vitamin C. They are rich in antioxidants that help fighting oxidative stress. Moreover they are rich in iron, calcium, potassium, manganese, magnesium, phosphorus and zinc.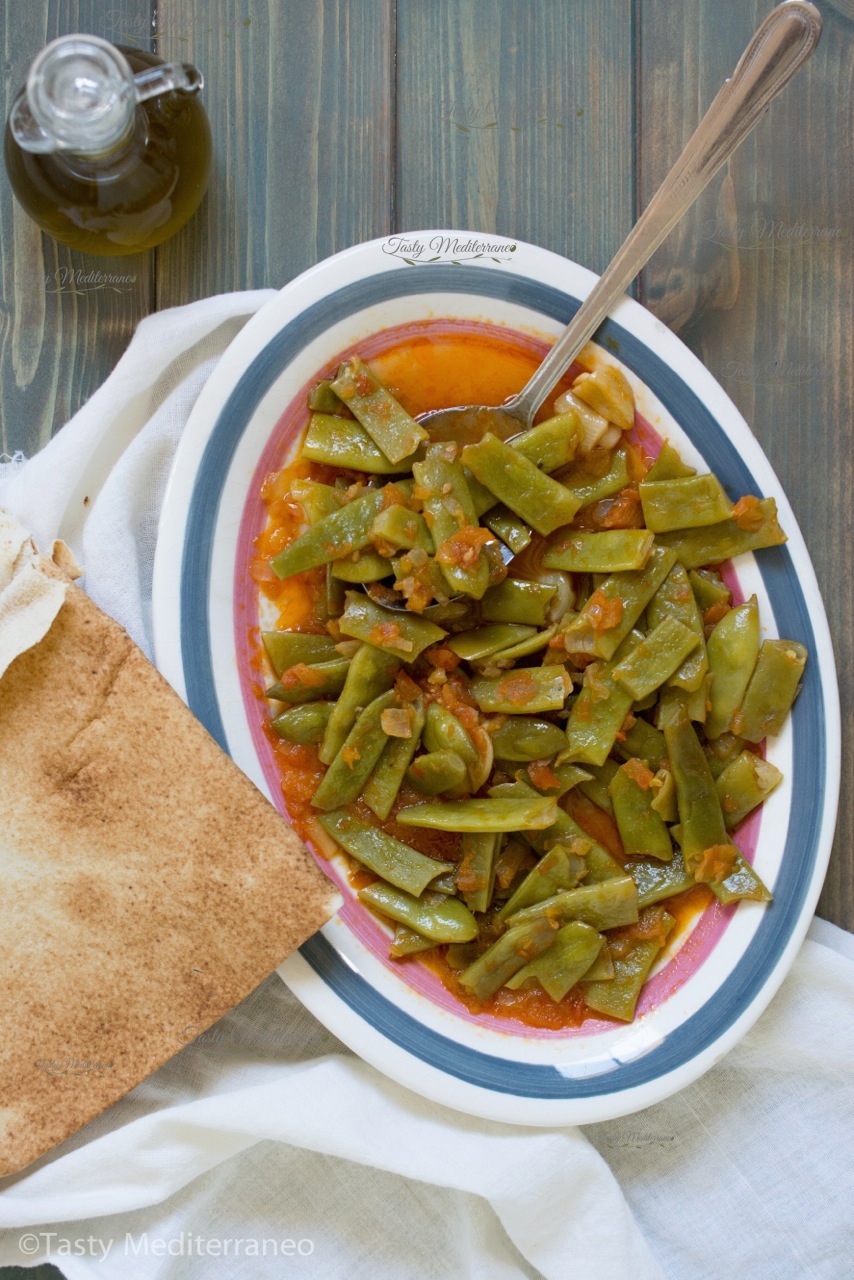 The "Lebanese Loubié bi zeit" is a vegan Mediterranean recipe very tasty and nutritious that comes together in little more than 30 minutes. It is perfect as a light dinner accompanied with some bread, but you could also have it as a side dish.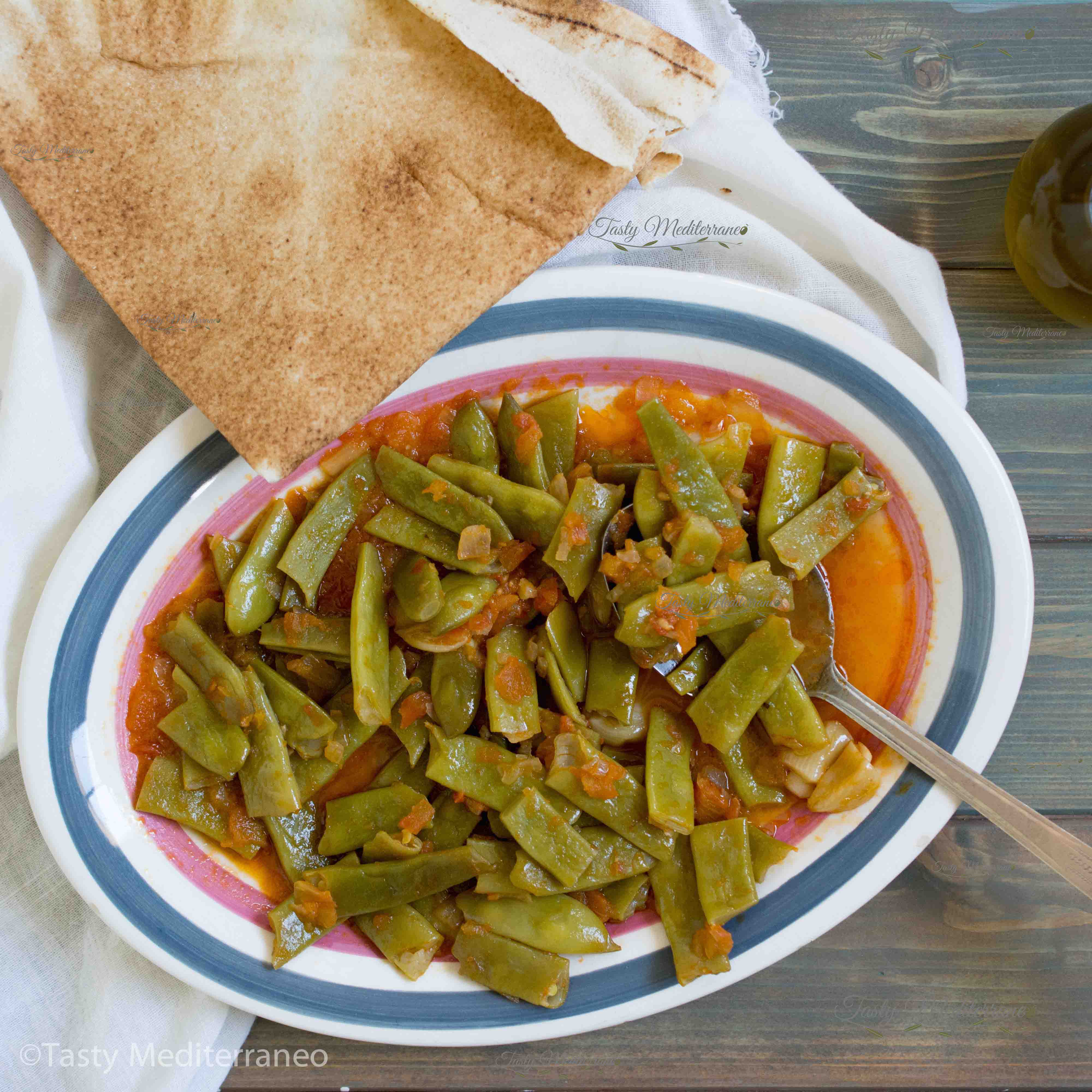 If you try this tasty and healthy vegan Mediterranean diet recipe of "Lebanese Loubié bi zeit", please let me know, leave a comment and rate it. I would love to know what you come up with. Enjoy!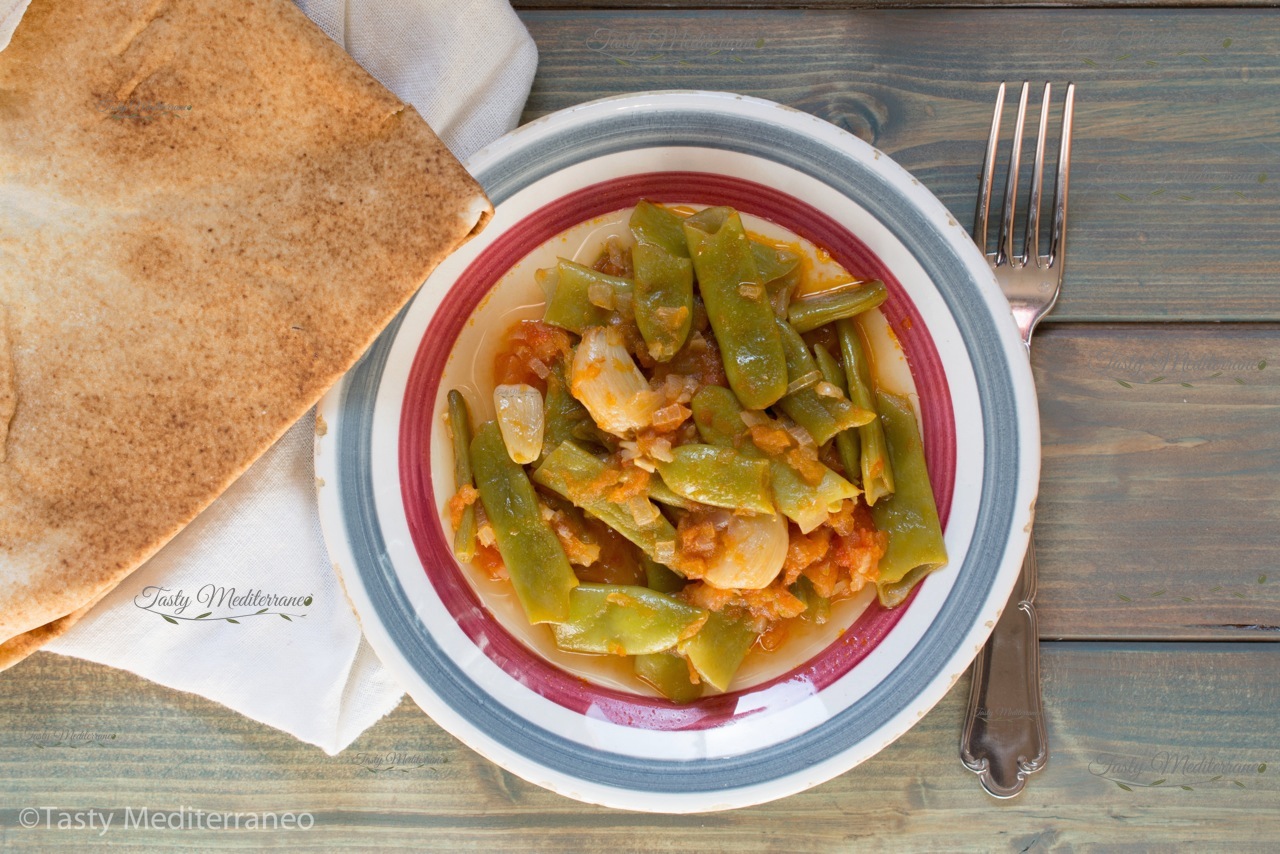 Lebanese Loubié bi zeit
Author:
Margarita @ Tasty Mediterraneo
Cuisine:
Mediterranean Diet
Ingredients
500g (5 cups) Green beans (flat variety), both ends trimmed, cut into small equal size pieces
1 Large onion, peeled and finely chopped
7 Garlic cloves, peeled
3 Large ripen tomatoes, finely chopped
4 Tablespoons crushed organic tomato passata
3 Tablespoons extra virgin olive oil (EVOO)
1 Teaspoon sea salt (or salt to taste)
Instructions
Have the ingredients well washed and prepared as indicated in the ingredients description.
In a large saucepan with lid add the 3 tablespoons EVOO, the peeled garlic cloves and the onion and sauté until only lightly golden over medium heat. Add then the tomatoes and salt and sauté for about 5 minutes. Add next the tomato passata and the green beans, cover with the lid and cook at low heat stirring occasionally for about 25 minutes until the green beans are soft.
Remove from the heat and serve hot or cold.