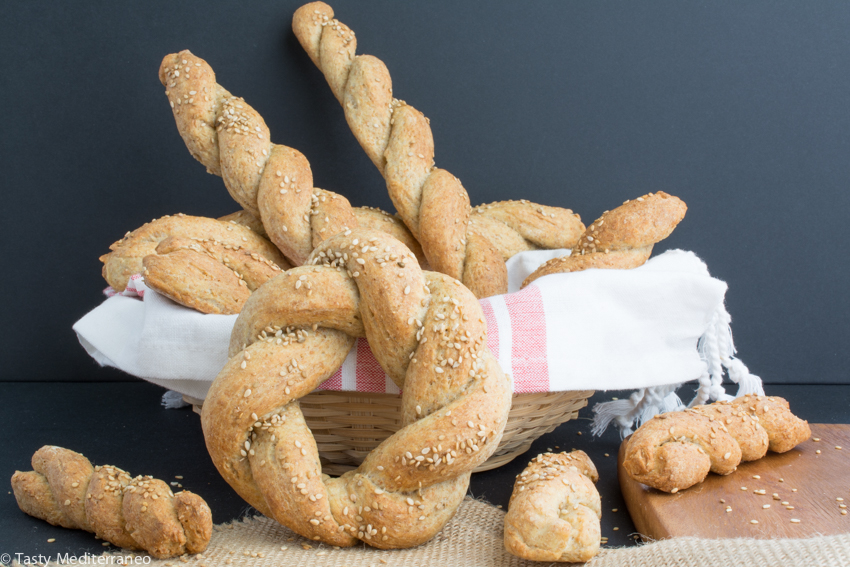 Do you bake bread at home? I have to admit that until a couple of years ago I had never baked my own bread at home.  It was only when my interest in nutrition increased and I decided to become a Nutrition and Health Coach that I started baking my bread.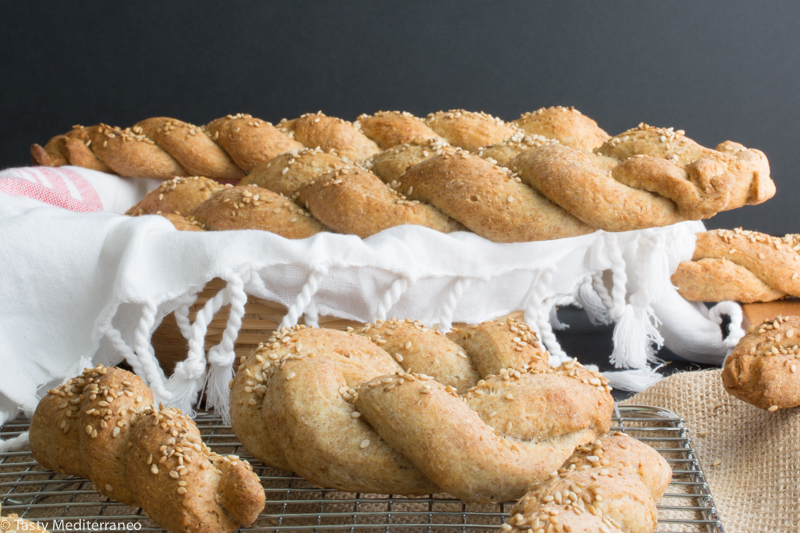 And you may wonder why? It is because I learnt that most of the breads you find in the supermarket are processed breads and contain excessive salt, sugar, cheap fats or even hydrogenated fats, emulsifiers, preservatives, enzymes and refined flours with very little nutritional value. Aren't those enough reasons for you to want to eat better quality bread? They are for me!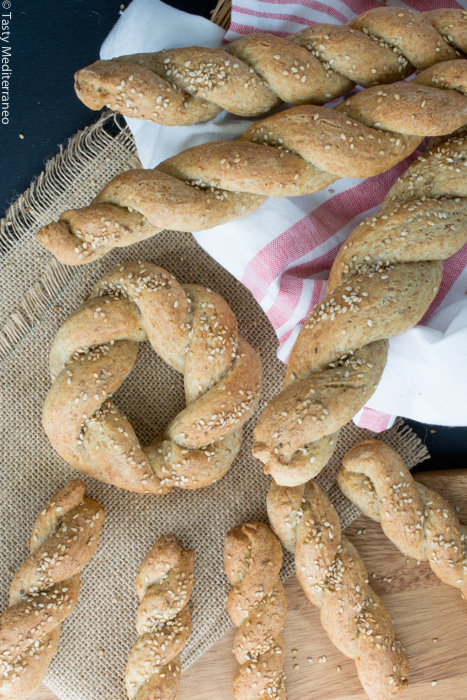 I had already shared with you my family's recipe for a "Country white bread". For that recipe I use organic white flour, because my husband prefers white bread! But I prefer wholemeal breads since they are higher in nutrients. And in order to find a balance between my preferences and my husband's I have created this new bread recipe that mixes whole-wheat flour and plain flour, and it is simply delicious! It is crusty outside and tender inside.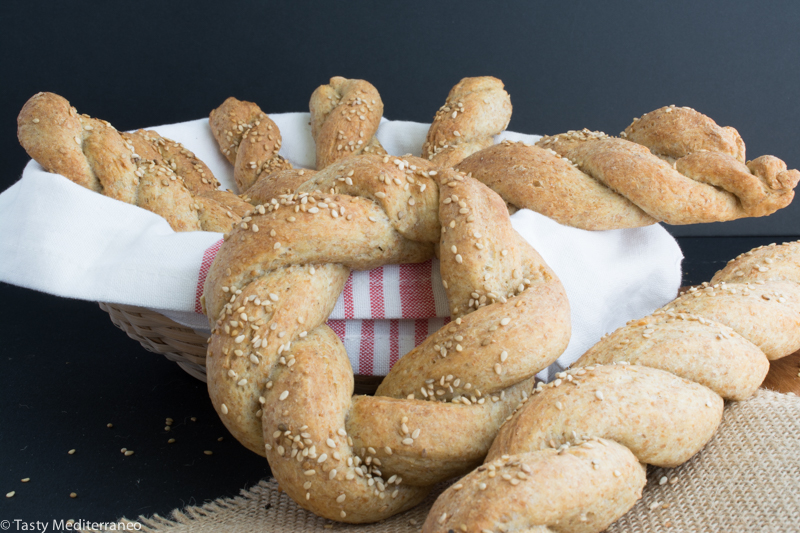 If you try this simple and tasty bread recipe, please let me know, leave a comment and rate it. I would love to know what you come up with. Enjoy!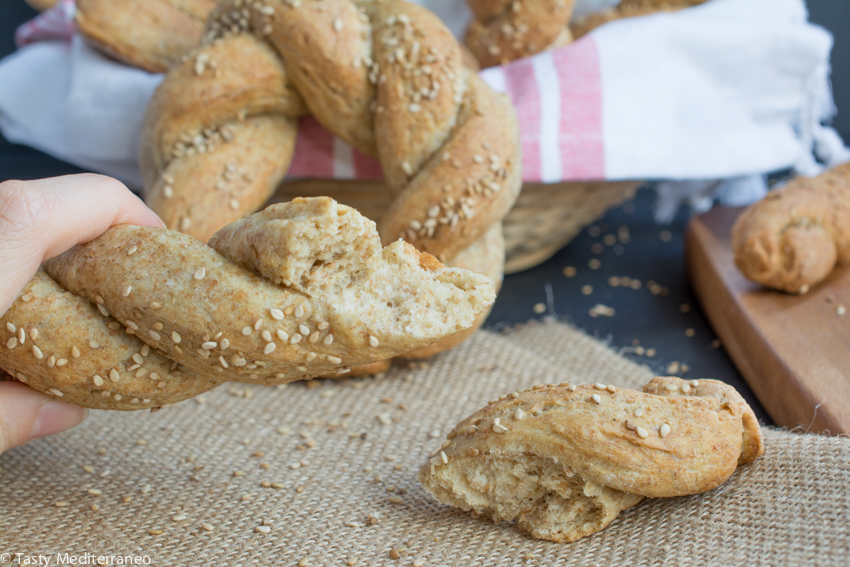 EVOO bread braids
Author:
Margarita @ Tasty Mediterraneo
Cuisine:
Mediterranean Diet
Ingredients
225g (2 cups) Organic plain flour
225g (2 cups) Organic whole wheat flour
1 Tablespoon sea salt
1 Tablespoon dried yeast
50ml Extra Virgin Olive Oil (EVOO)
250ml (1 cup) warm soya milk (or almond milk)
1 Organic egg
For the topping:
1 Tablespoon water
1 Tablespoon sesame seeds
Instructions
In a large bowl combine the flours, the sea salt and the dried yeast. Make a well in the middle and pour into it the olive oil, the warm soya milk and the egg. With a silicon spatula bring the flour in from the sides and mix it well with the liquid and the egg. Keep mixing until it all starts to come together, and then keep on mixing with your clean hands and knead it until you have a smooth, not sticky, dough.
Cover the bowl with a cloth and leave to rise in a warm place of the house for at least half an hour until the dough has doubled its volume.
Remove the dough from the bowl and place it in a clean flour-dusted surface. Knead it a bit with your hands and, with the help of a rolling pin (lightly dusted in flour), extend it gradually flattening it out. Divide the dough into 12 equal pieces and shape each piece with your hands into rolls.
To make the two-strand braids take 2 dough pieces and, on a lightly floured surface, pinch 2 strips together at one end and then braid them together. Once braided pinch the ends together. To make them a round braid, just pinch together the two ends of the braid to get a ring.
Meanwhile, preheat the oven to 200 degrees C (400 degrees F). Once the braids are ready brush them with water and sprinkle with some sesame seeds. Bake in the oven for about 18 min at 200 degrees C (400 degrees F) or until golden. Remove from the oven and transfer to a cooling rack.