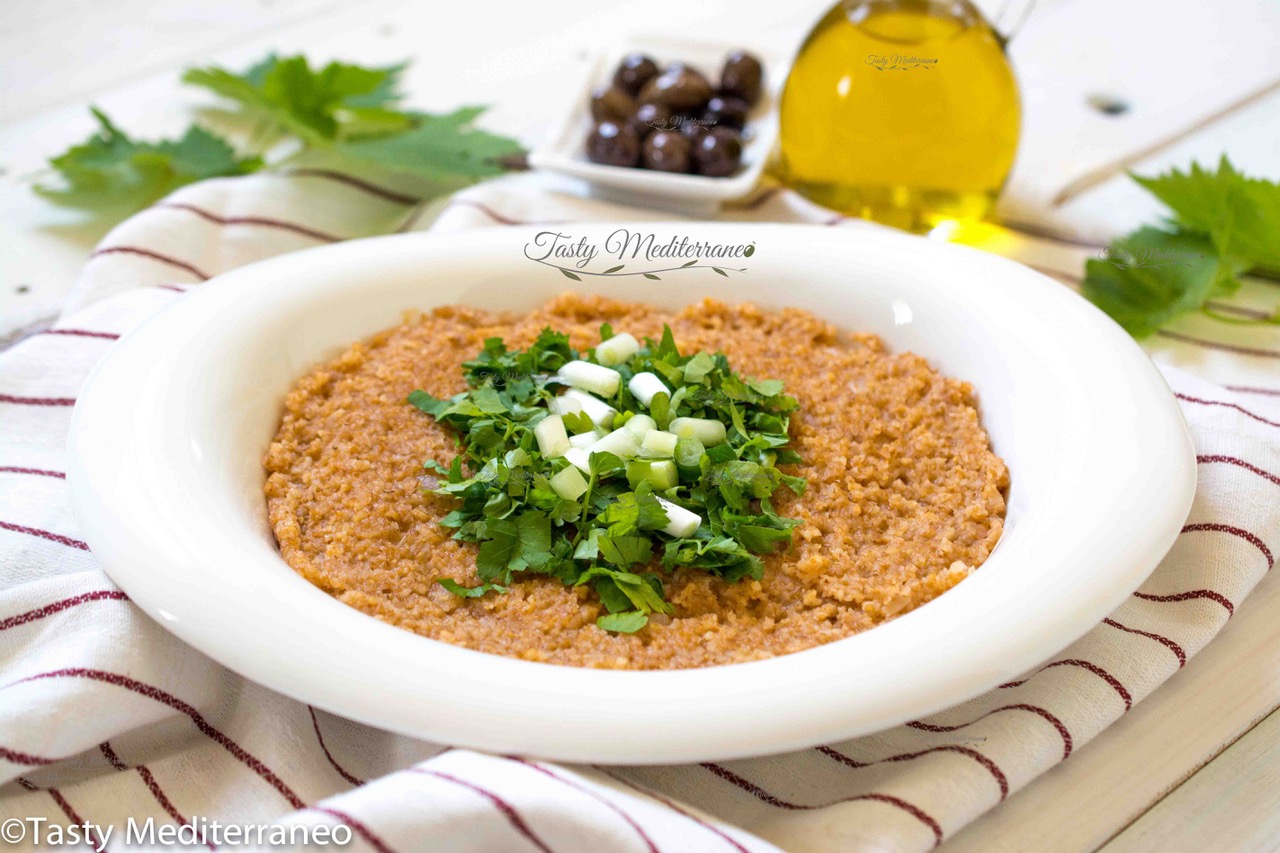 Countries worldwide are facing a major health problem in the high prevalence of obesity and studies show that unhealthy eating habits contribute to the obesity epidemic.
Healthy eating is a crucial part of keeping us healthy. The food choices we make every day affect our overall health and how we feel today, tomorrow and in the future.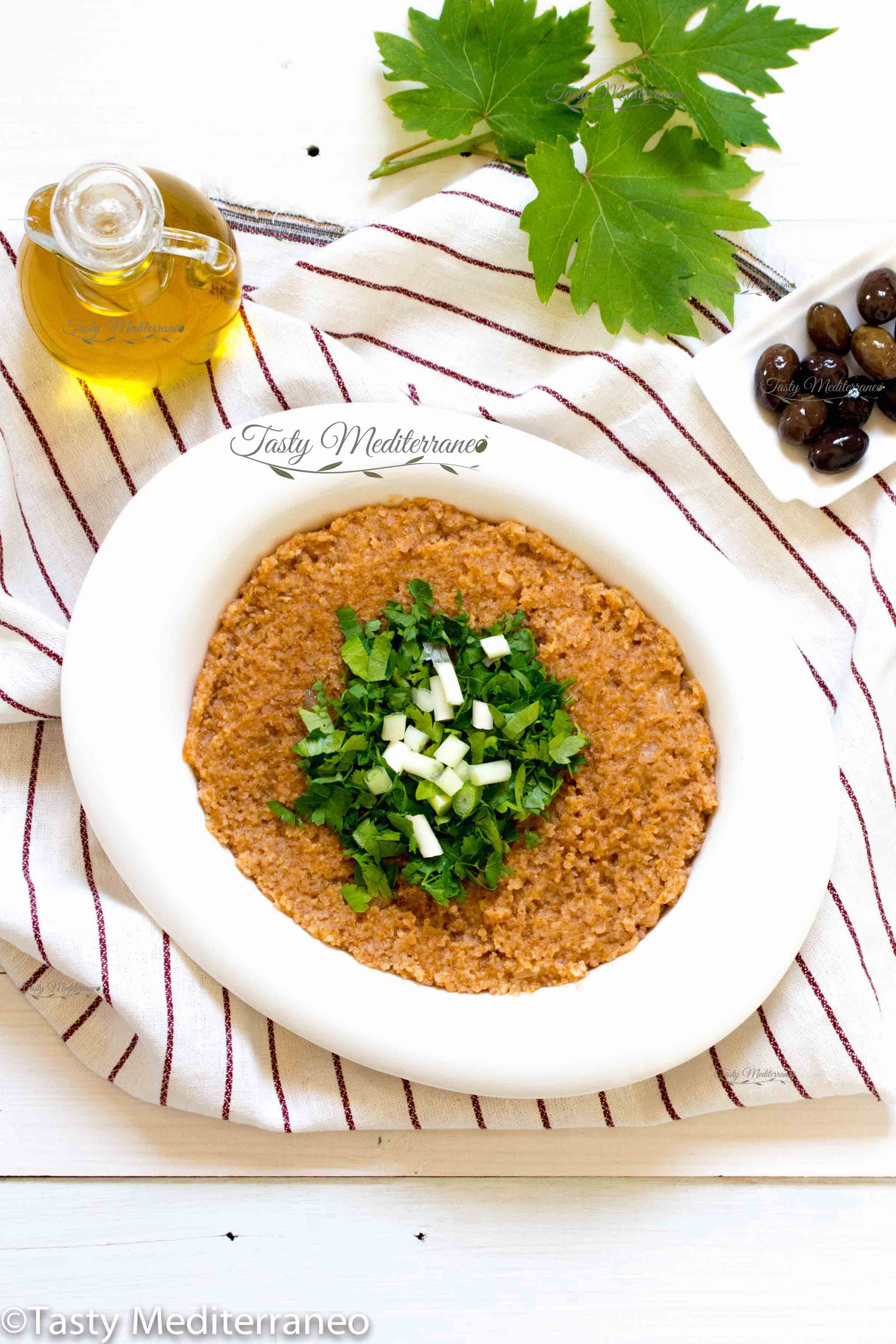 To start eating healthy is easier than you think. The Mediterranean Diet is one of the healthiest dietary patterns in the world. The Mediterranean diet is mainly plant based, it is healthy yet indulgent, with a huge amount of delicious meals what makes it easy to be sustained over long periods of time as an appealing lifestyle.
On my blog you can find plenty of tasty & nutritious vegetarian & vegan Mediterranean diet recipes.
Today I share a very simple yet nutritious Lebanese recipe "Bulgur bi zeit".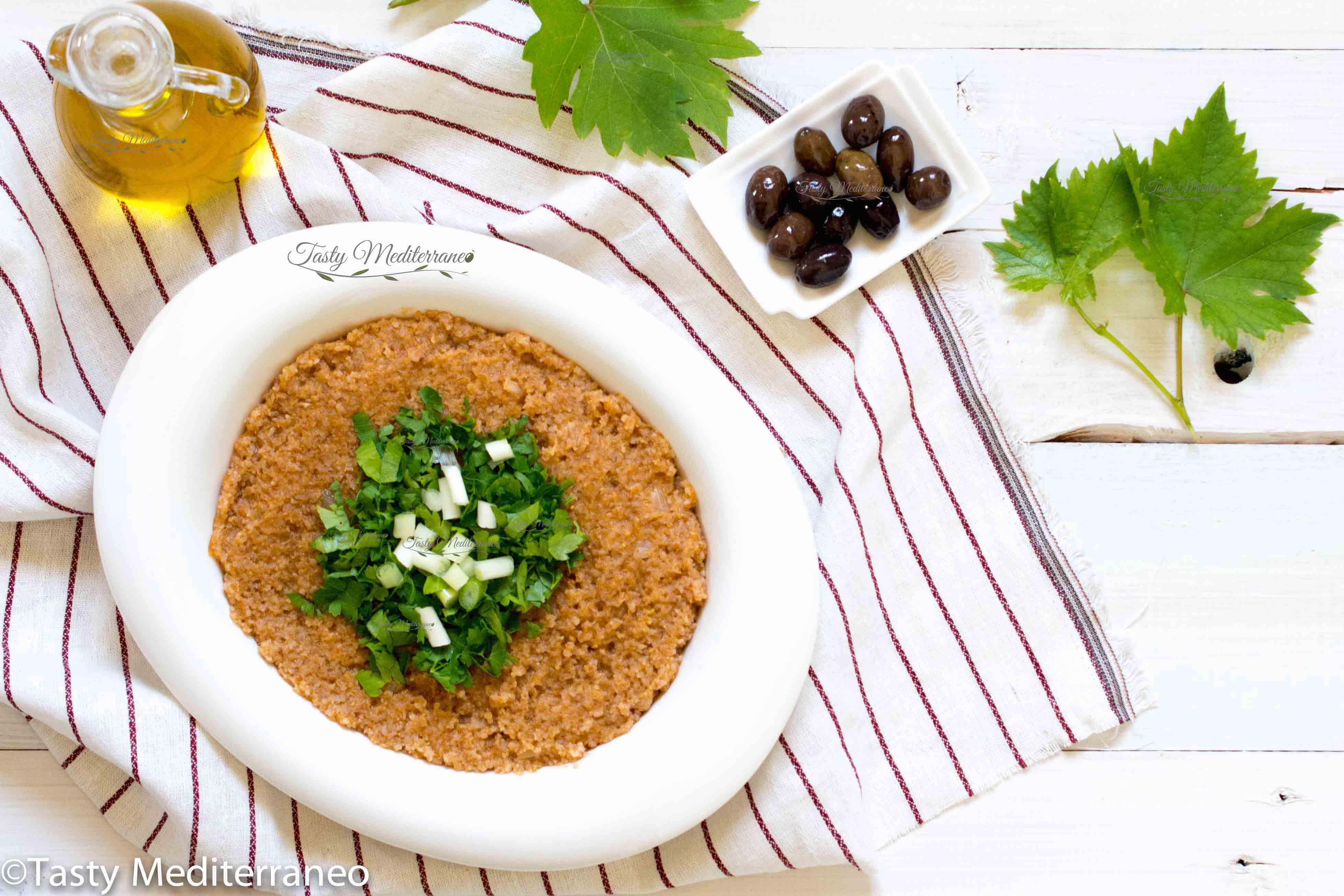 Bulgur is a cereal also called broken wheat; it is wheat that has not been processed. Bulgur is rich in dietary fiber, iron, zinc, vitamins B such as thiamin, niacin, vitamin B6, magnesium and manganese.
Bulgur is a complex carbohydrate thus having a satiating effect. Since it is a low glycemic food, it's also quite effective for diabetes management because it takes time to break down within the intestine, it results in slow and consistent discharge of glucose within the body, therefore inhibiting any kind of unexpected spikes or dips in blood sugar levels.
This recipe of "Bulgur bi zeit" is usually served with small fresh grape leaves. It is a perfect side dish or great as a light dinner.
If you try this tasty and healthy vegan Mediterranean diet recipe of "Bulgur bi zeit", please let me know, leave a comment and rate it. I would love to know what you come up with. Enjoy and happy healthy cooking!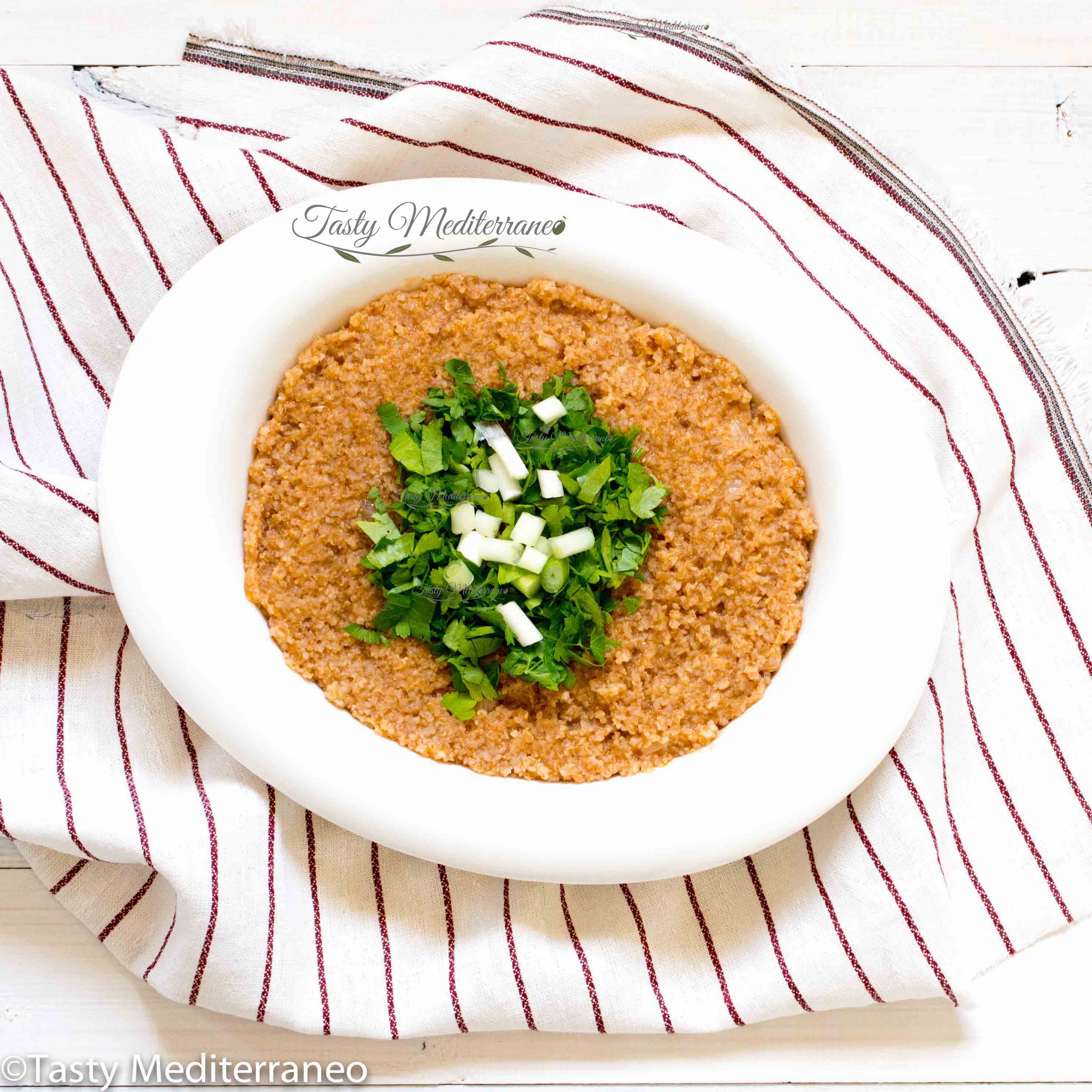 Bulgur bi zeit
Author:
Margarita @ Tasty Mediterraneo
Cuisine:
Mediterranean Diet
Ingredients
2 Cups organic fine bulgur
3 Tablespoons of Extra Virgin Olive Oil (EVOO)
1 Medium onion, thinly sliced
1 Tablespoon tomato paste
A pinch of smoked paprika
1 Tablespoon freshly squeezed lemon juice
2 ½ Cups of water
A small bunch of fresh parsley thinly cut
2 Small scallions thinly sliced
Instructions
Rinse the bulgur under cold running water and squeeze dry.
In a frying pan add the EVOO and the thinly sliced onion and sauté for a couple of minutes at medium temperature. Once the onion is golden add the tomato paste and the rinsed bulgur and mix it all well. Add 1 teaspoon of sea salt or salt to taste. Add a small pinch of smoked paprika. Mix it all well and add 1 tablespoon freshly squeezed lemon juice. Add 2 ½ cups of water and cook it at low heat until the bulgur has absorbed the water and it is well cooked (approximately 15 minutes).
Remove from the heat and serve topped with thinly sliced fresh parsley and scallions.
Notes
This dish is usually served with small fresh grape leaves.