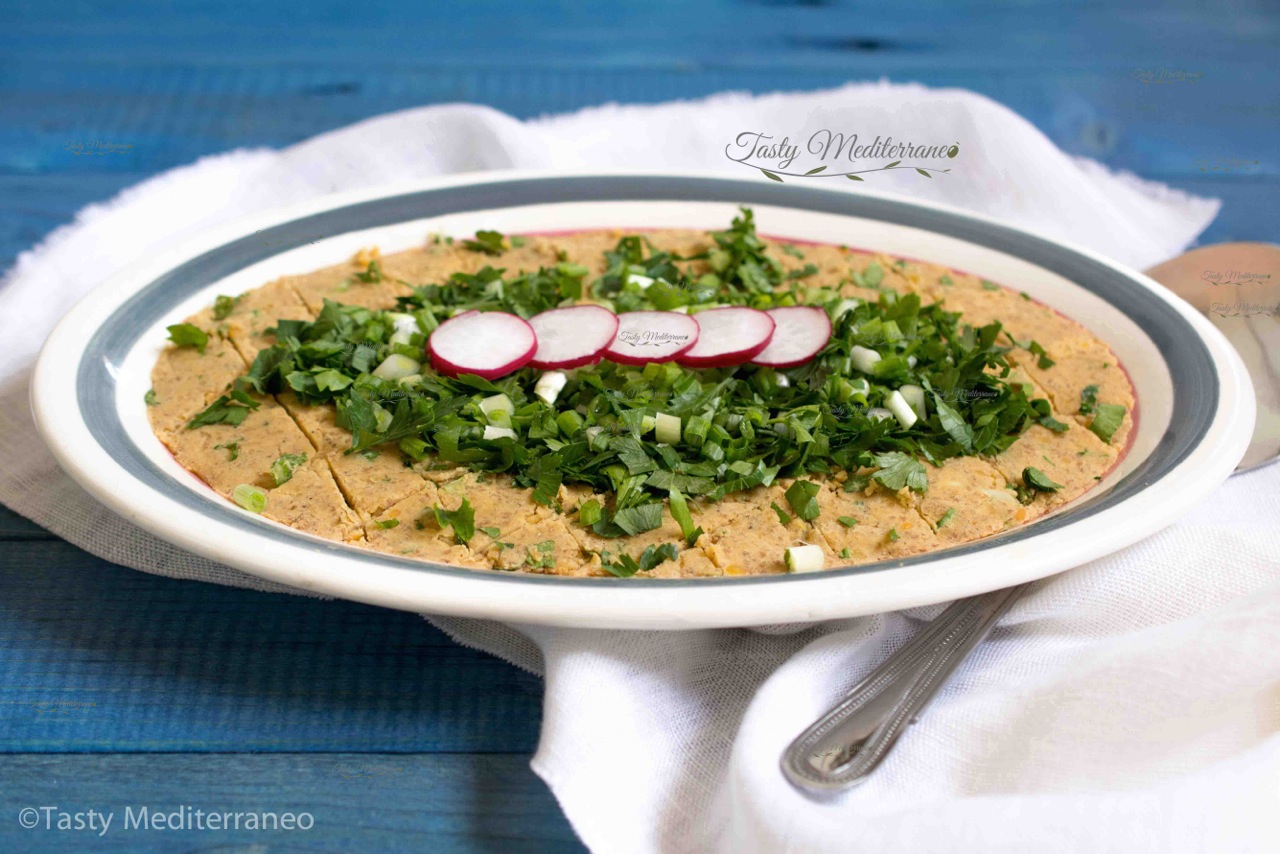 Being low in iron has a big impact on our mood. It's biggest one is that it directly affects our energy and when we have low energy it is very hard to do anything. We get low energy when the iron goes down and we also get poor concentration, so our ability to focus on things and even our motivation tends to go down with it.
Iron's job is to carry oxygen around the body, every cell in our body needs oxygen, and if we don't get iron to carry it around, our cells can not make any energy and we will not feel as well as we could, this is why iron is so important.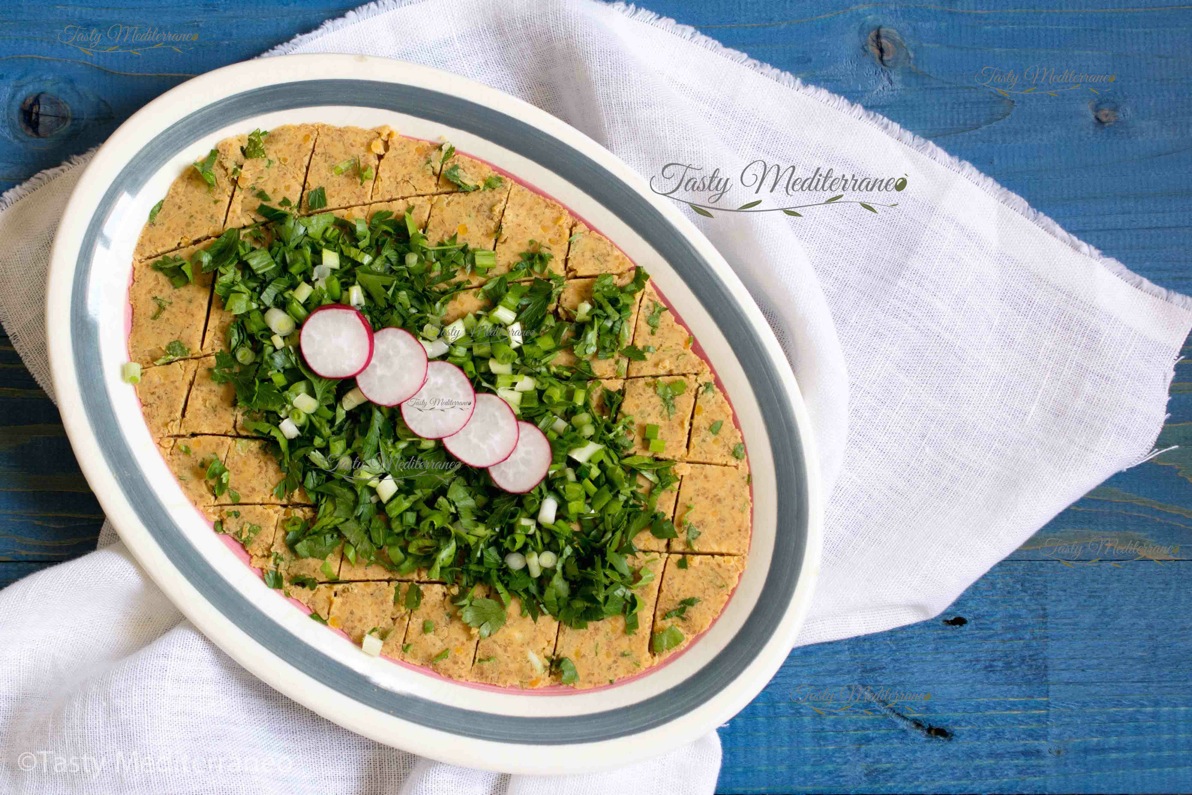 Lentils and all varieties of pulses are rich in iron. They are also a great source of protein, folate, fibre, phosphorus, manganese, zinc and B-vitamins.
Today I share with you a nutritious recipe rich in iron: "Red lentil kibbeh"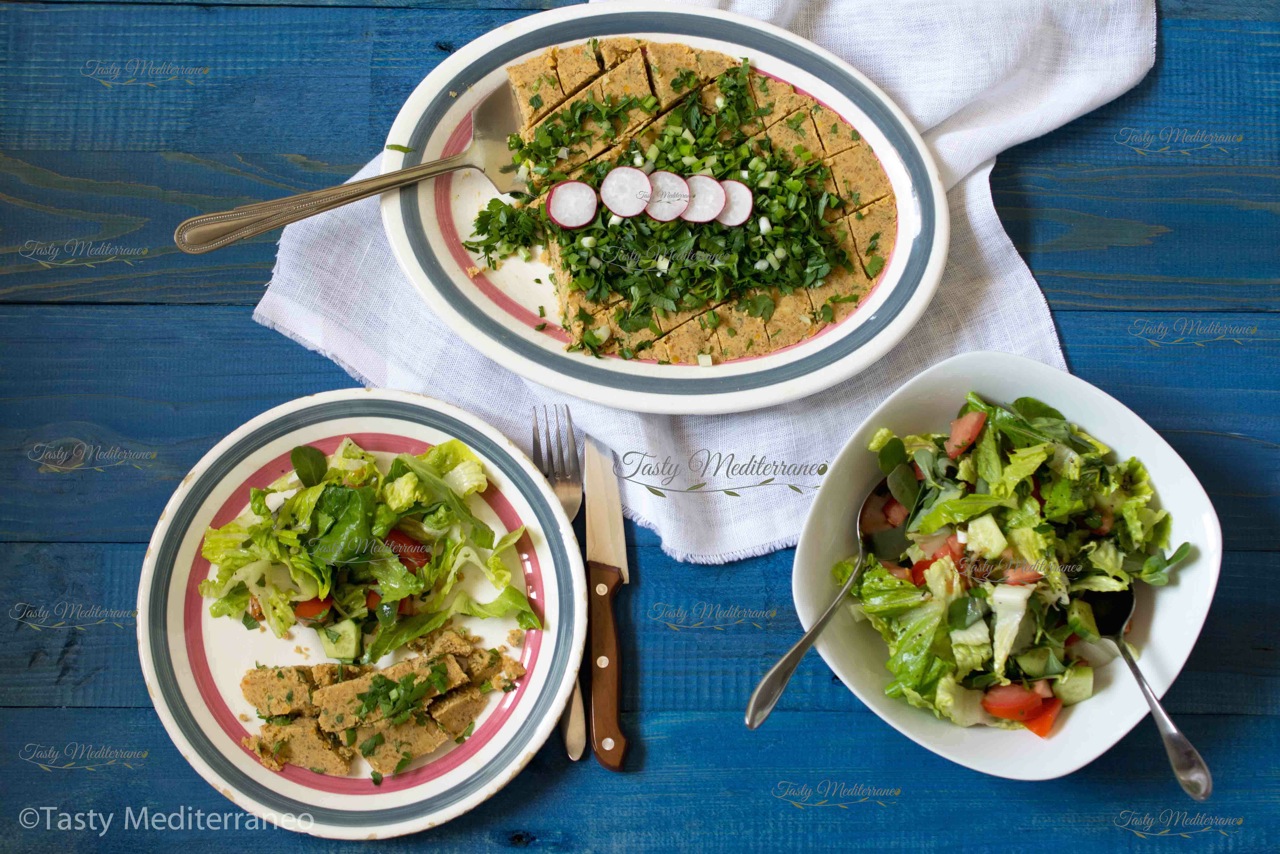 It is important to know that to increase the body's ability to absorb iron from foods rich in iron, such as lentils, it is good to combine them with vitamin C rich foods. My Lebanese family "Red lentil kibbeh" recipe has parsley amongst its ingredients, which is a great source of vitamin C. Parsley is also a rich source of antioxidants (flavonoids) and a great source of vitamin A and folic acid.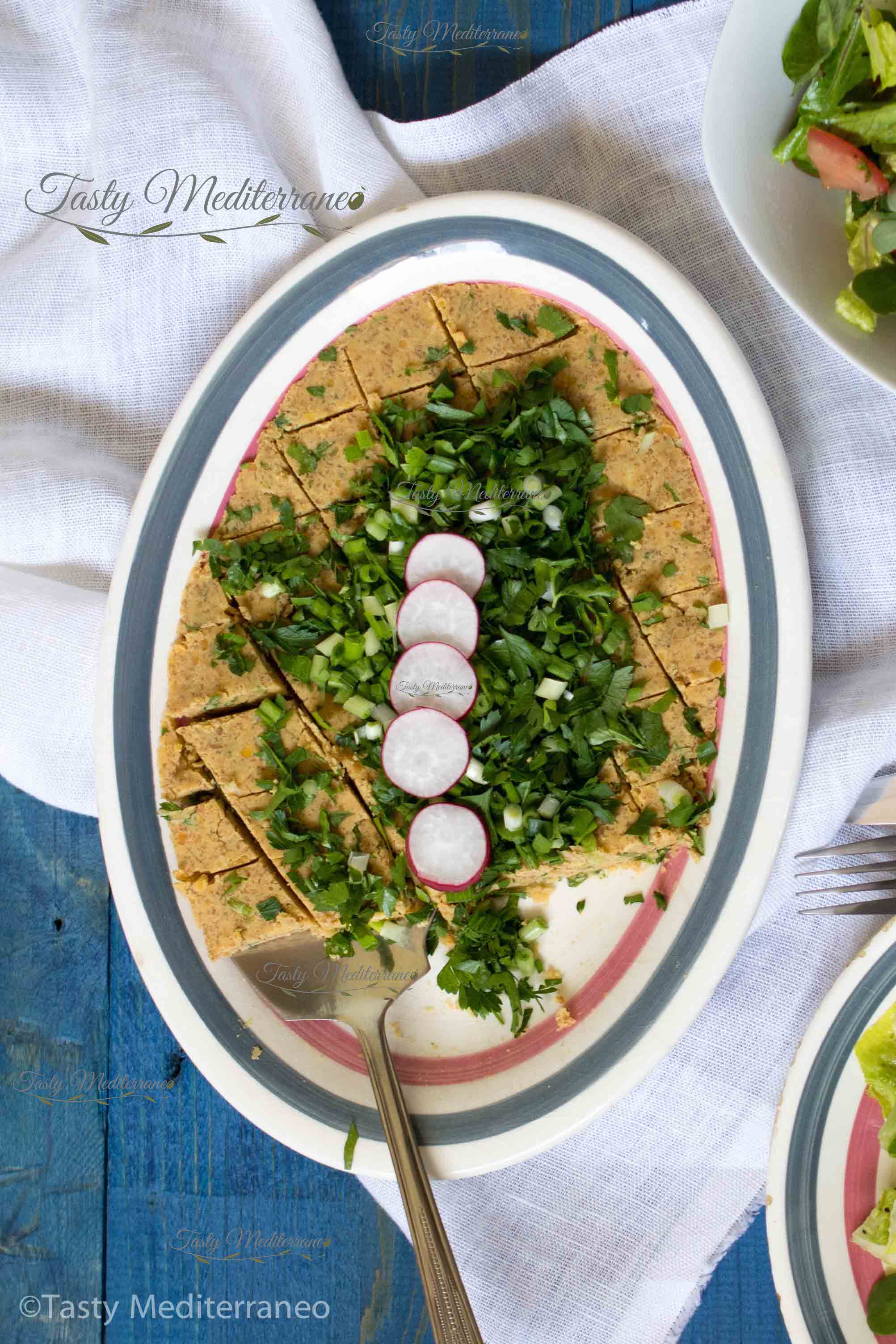 You should also know that the consumption of cereals with pulses has the potential to increase the absorption of protein of the overall meal. This "Red lentil kibbeh" recipe contains bulgur, a cereal rich in iron as well as in dietary fiber, vitamin B6, magnesium and manganese.
If you try this healthy and nutritious vegan Mediterranean Diet recipe of "Red lentil kibbeh", please let me know, leave a comment and rate it. I would love to know what you come up with. Enjoy!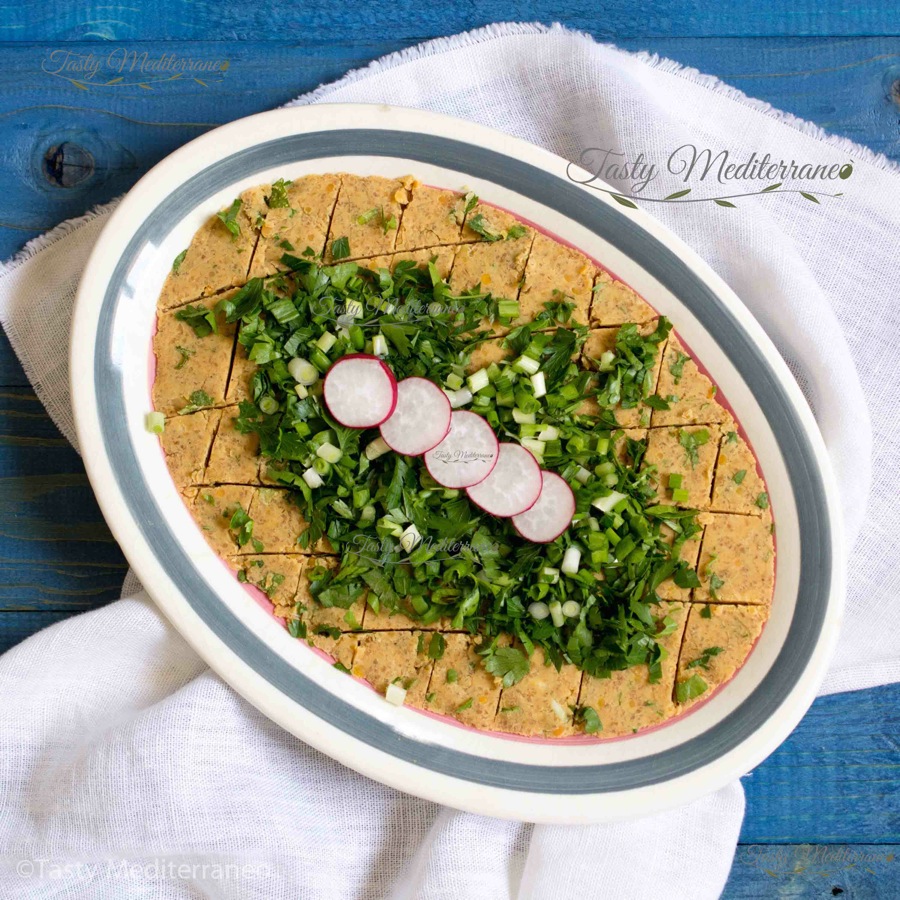 Red lentils kibbeh
Author:
Margarita @ Tasty Mediterraneo
Cuisine:
Mediterranean Diet
Ingredients
200g (1 cup) Red lentils
250ml (1 cup) Water
225g (1 cup) Organic wholegrain bulgur wheat
½ Teaspoon salt (or salt to taste)
½ Teaspoon mild pepper
½ Teaspoon mild Spanish paprika (Pimentón de la Vera)
1 Bouquet of fresh flat parsley (about 150g), finely chopped (reserve a bit for decorating the dish)
2 Fresh scallions, finely chopped (reserve a bit for decorating the dish)
1 Tablespoon Extra Virgin Olive Oil (EVOO)
Instructions
Have the fresh parsley and scallions well washed and prepared as indicated in the ingredients description.
Rinse the bulgur under cold running water and squeeze dry.
Lentils do not require pre-soaking. Just make sure there are no little pebble in between, rinse them very well with cold water and drain. Add the lentils in a pot with one cup of water to have them covered and a pinch of salt. Bring them to a boil and then cover the pot with the lid and reduce the heat to simmer for about 15 minutes, stirring from time to time, until the red lentils are cooked and tender. Remove from the heat.
While the red lentils are still hot, add them to a large bowl and also add the rinsed bulgur, the salt, mild pepper and Spanish paprika, the chopped parsley and the scallions. Mix them all well with the help of a spoon.
Once all the ingredients are well mixed add the mix into a deep serving dish spreading it well. Use a knife to decorate the kibbeh surface with square-shaped cuts. Drizzle over the surface 1 tablespoon EVOO and allow the dish to cool. Serve warm or cold with the remaining chopped parsley and scallions that we had left for decoration.
Notes
Serve it accompanied by a green salad.