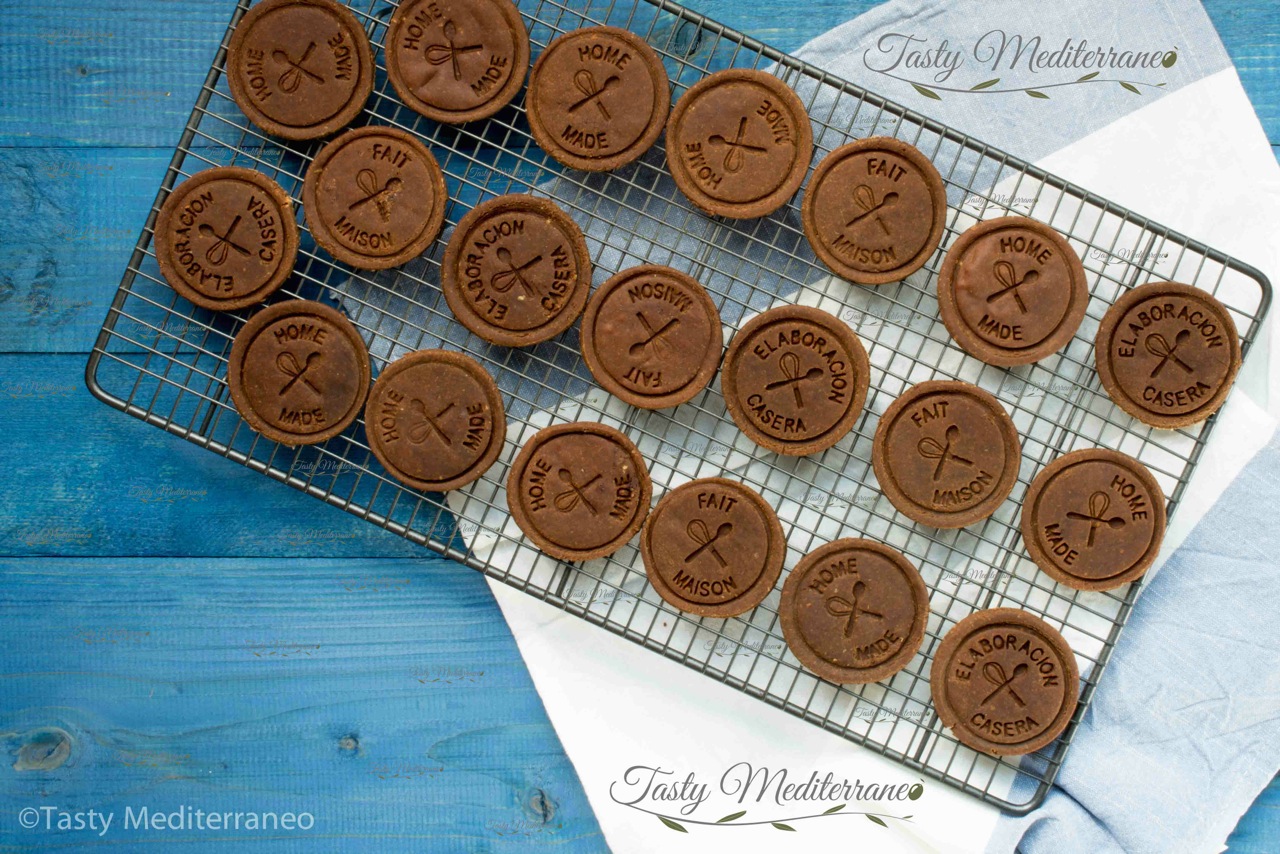 Very often we get hungry between meals and when you allow yourself to get overly hungry it is more than possible that you will finish overeating during lunchtime and/or dinnertime.
Snacking can be an effective way to make sure you are not absolutely ravenous when lunchtime and/or dinnertime come. However it is very important to choose well your snack.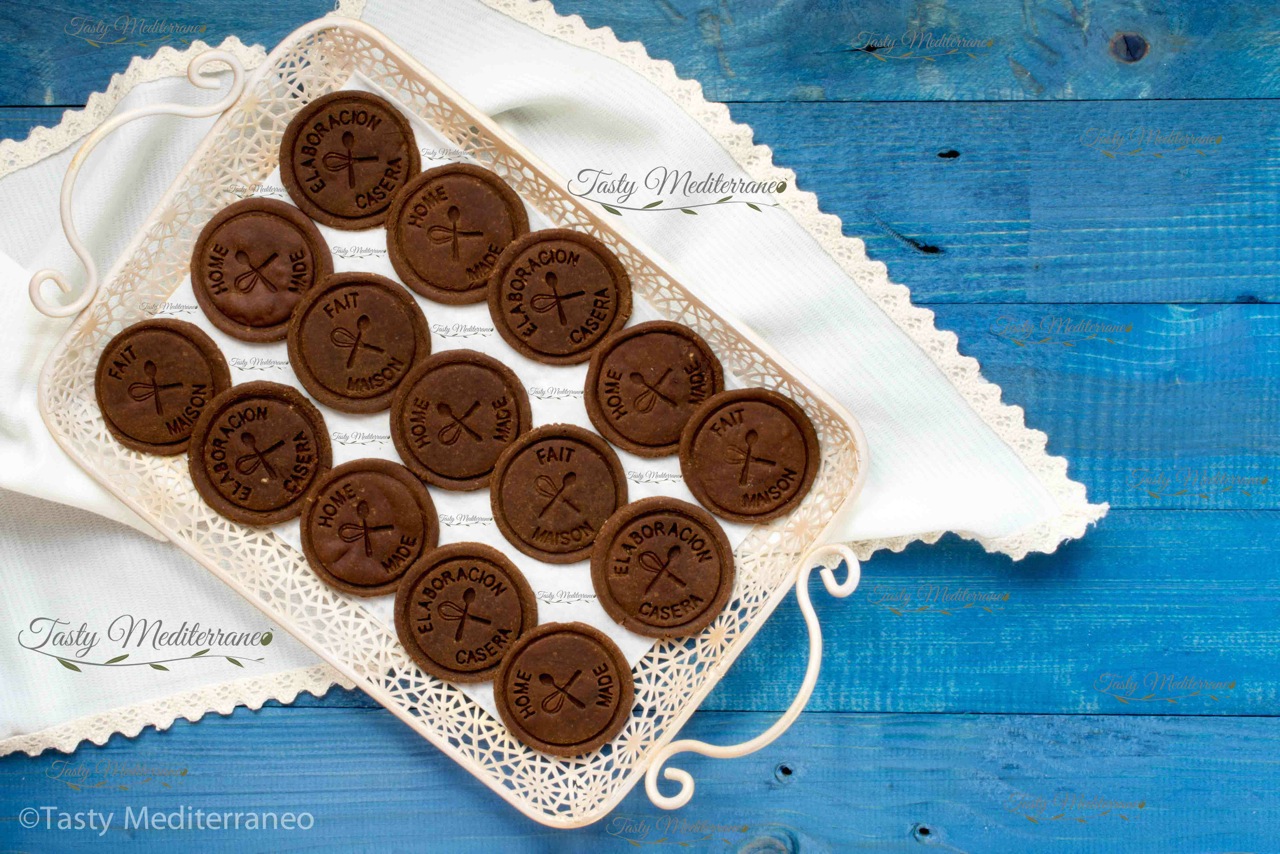 Most of the snacks you can find in the supermarkets are filled with all sort of refined added sugars and unpronounceable preservatives. And that helps you understand why shortly after eating one of those snacks you feel hungry again and craving more sugar.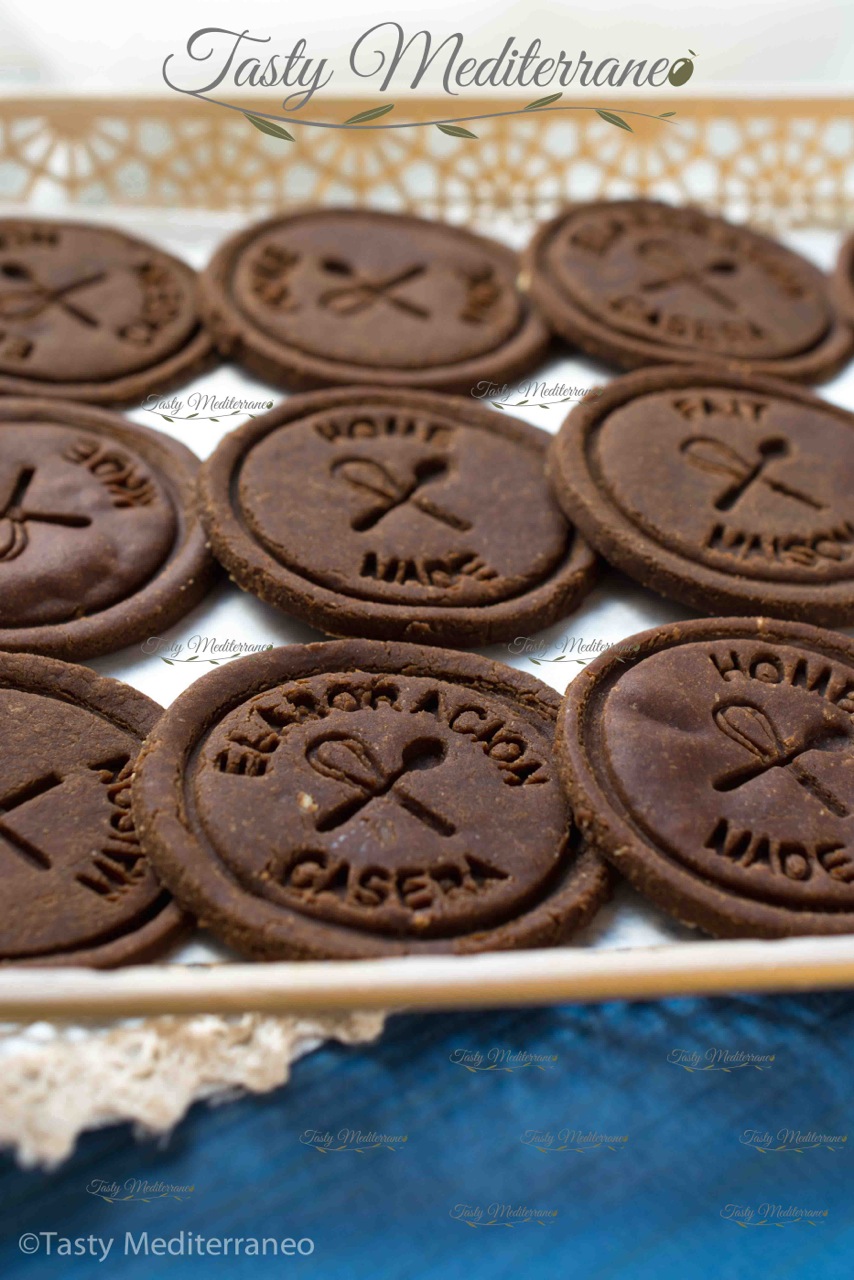 An excellent snack can be a piece of fruit, or a handful of nuts, but for those of you who like to have some biscuits from time to time, I am sharing with you one of the healthy snacks I like to prepare at home, my "Chickpea & Chocolate Vegan Protein biscuits".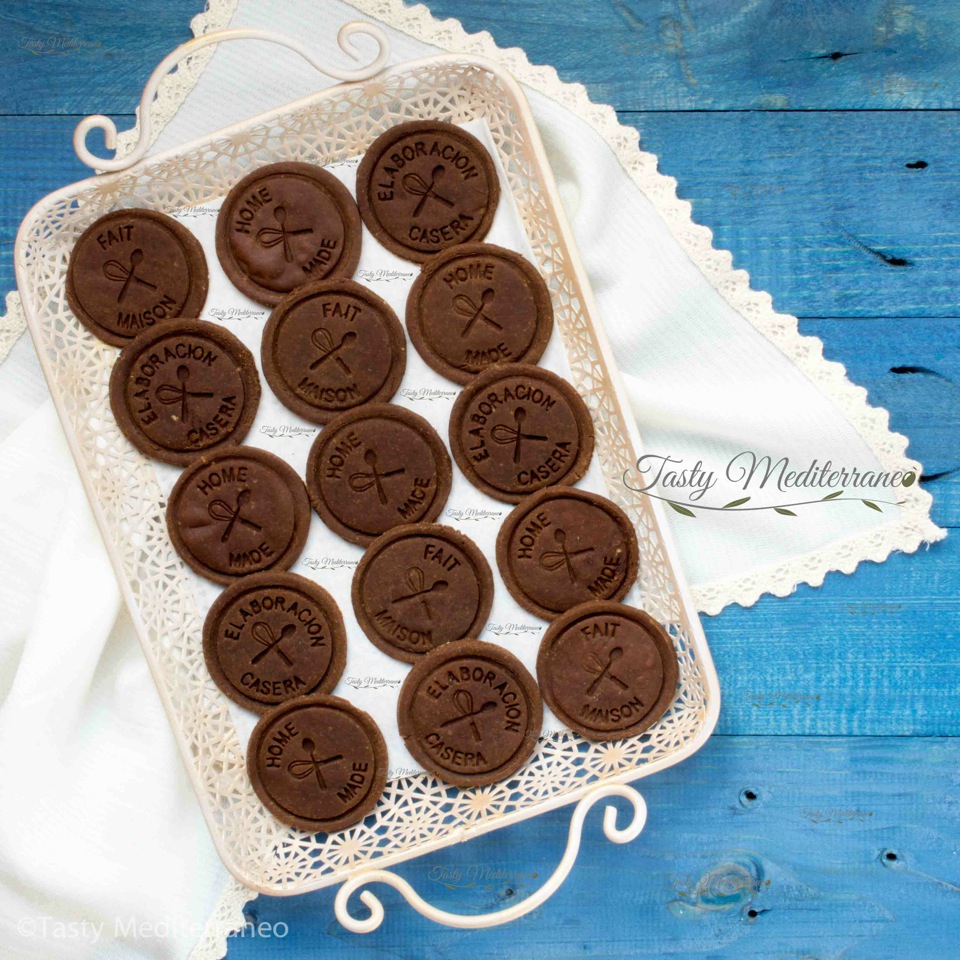 These biscuits are naturally high in protein and fiber, since 2 of their main ingredients are chickpeas and wholegrain oats.
Chickpeas are a great source of protein, folate, manganese and copper, as well as a good source of dietary fiber, calcium, phosphorus, protein, iron, zinc, vitamin C and vitamin B6. And whole oats are a good source of fiber and plant based protein too. They are rich in vitamins (B1, B5 and folic acid), minerals (phosphorus, iron, copper, manganese, zinc, magnesium) & antioxidants.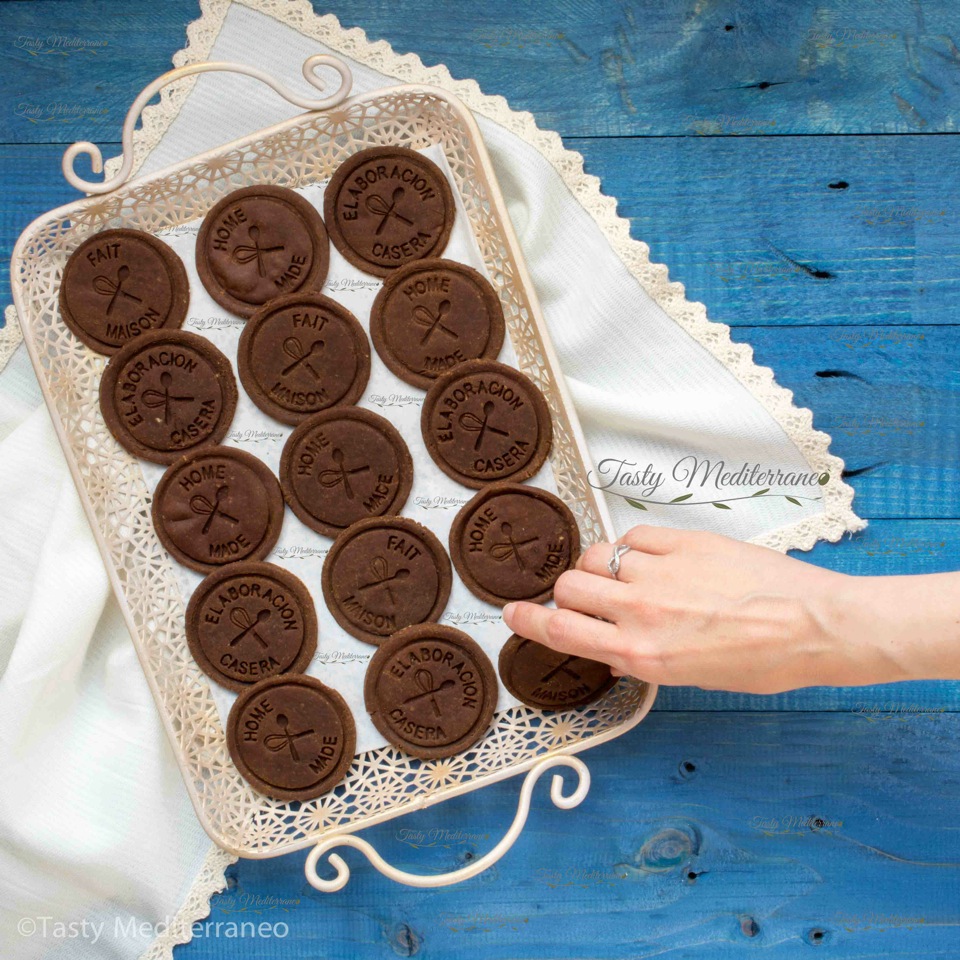 These biscuits will help you keep full and energised until your next meal arrives! They require less than 10 ingredients and are ready in just about 30 minutes.
If you try this tasty and healthy vegan snack recipe of "Chickpea & Chocolate Vegan Protein Biscuits", please let me know, leave a comment and rate it. I would love to know what you come up with. Enjoy!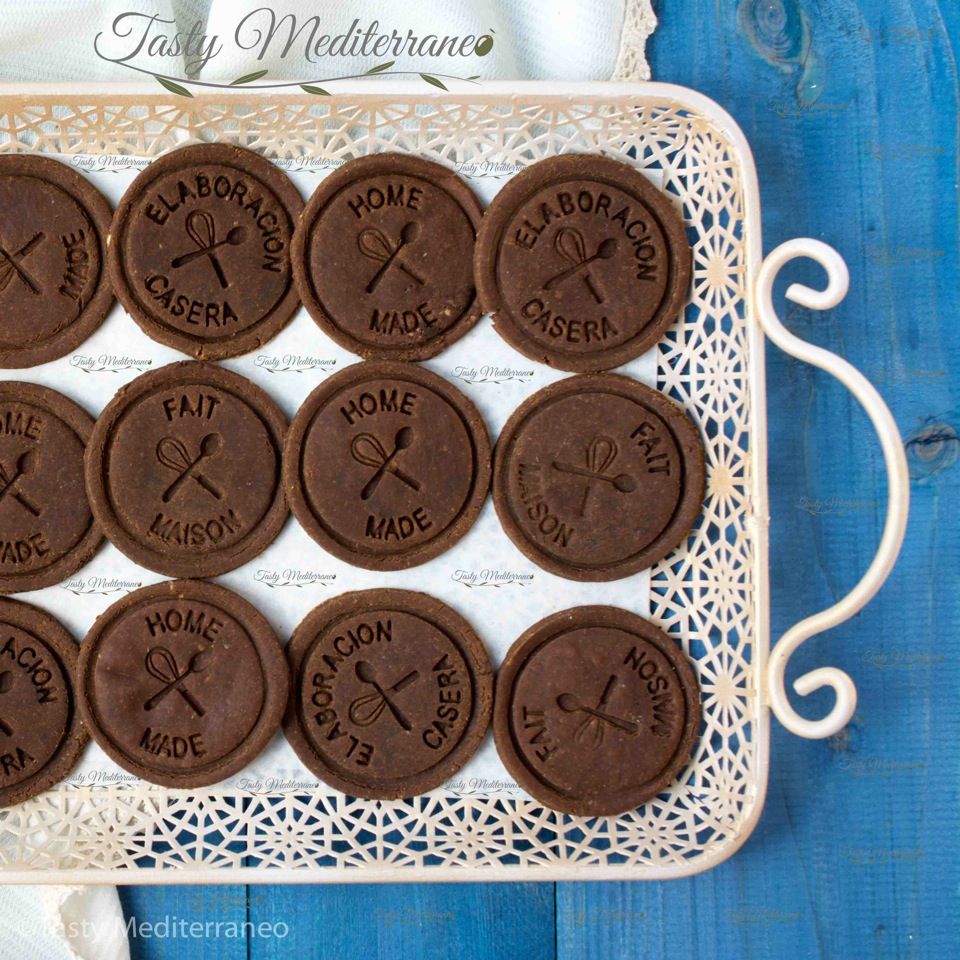 Chickpea & Chocolate Vegan Protein Biscuits
Author:
Margarita @ Tasty Mediterraneo
Cuisine:
Mediterranean Diet
Ingredients
250g (1 ½ cups) Cooked organic chickpeas, drained and rinsed
50g (½ cup) Wholegrain organic porridge oats (gluten free)
75g (1/3 cup) Unrefined brown sugar (Demerara sugar, dark muscovado sugar, or coconut sugar)
3 Tablespoons raw cacao powder
3 Tablespoons extra virgin olive oil (EVOO)
1 Teaspoon orange blossom water
½ Teaspoon baking powder
A pinch of sea salt
Instructions
Preheat the oven to 175 degrees C (350 degrees F).
Add all of the ingredients in a food processor and process until you obtain a smooth batter. Using your hands create a ball of dough with the batter.
Place the ball of dough over baking paper and cover it with another piece of baking paper. Roll out the dough with the help of a rolling pin to the thickness of 1€ coin (approx. 0,25cm). Using a cookie cutter cut out as many biscuits as possible but keeping them slightly apart. Knead the trimmings back together and roll them out again using the same method with the baking paper.
Once you have cut out all the biscuits just move the baking papers containing the biscuits to a baking tray. I like to work directly over the baking paper as it avoids the risk of breaking the biscuits when moving them to the baking tray.
Bake the biscuits for about 20 minutes at 175 degrees C (350 degrees F). Remove them from the oven and place them on a cooling rack to allow them to cool completely before serving.