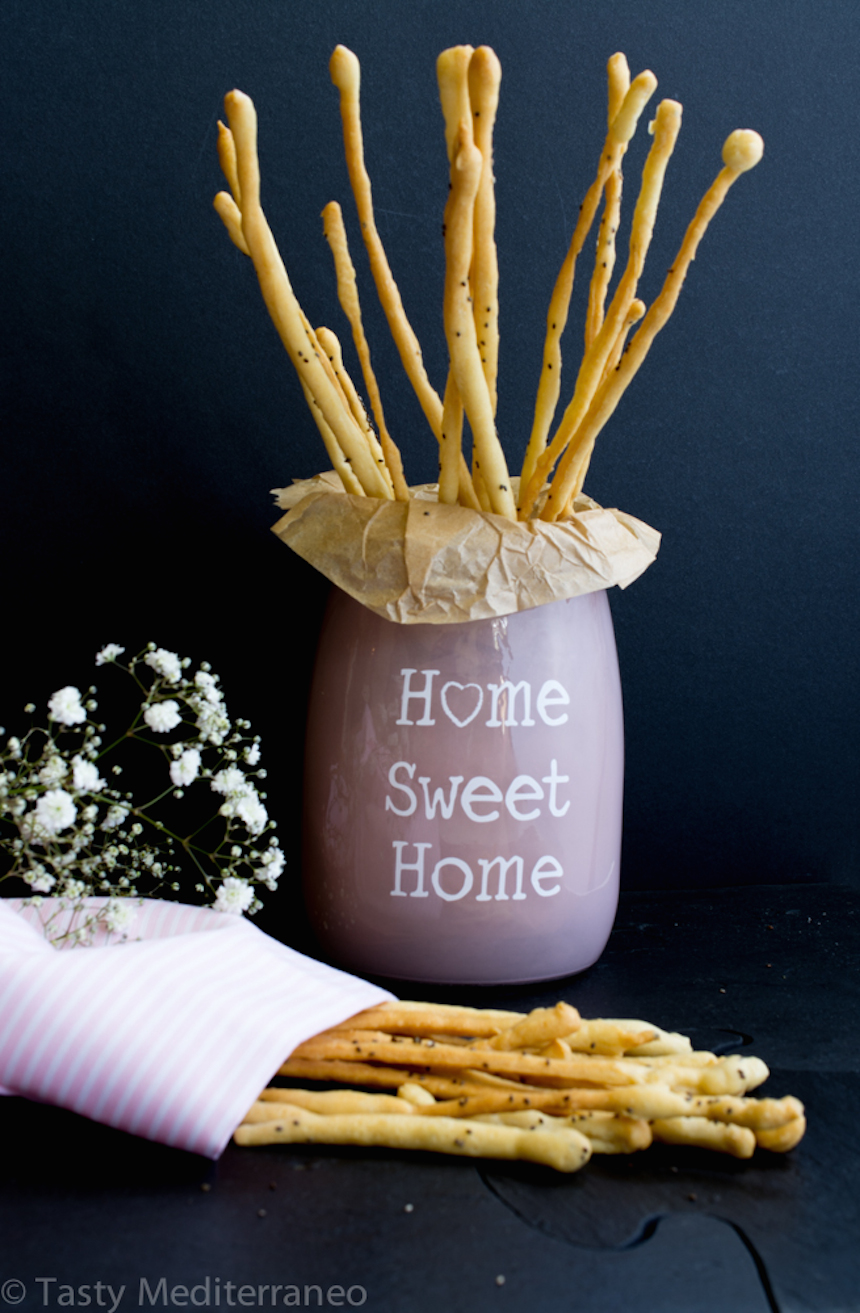 It is very common to be served grissini breadsticks at Italian restaurants. The grissini are thin, long and crunchy Italian style breadsticks.
They are light and tasty and very often are topped with sesame seeds or with chopped fresh herbs like thyme or oregano, or even with cheese. These breadsticks are perfect to be served as an appetizer together with other antipasti such as olives and Parmesan cheese.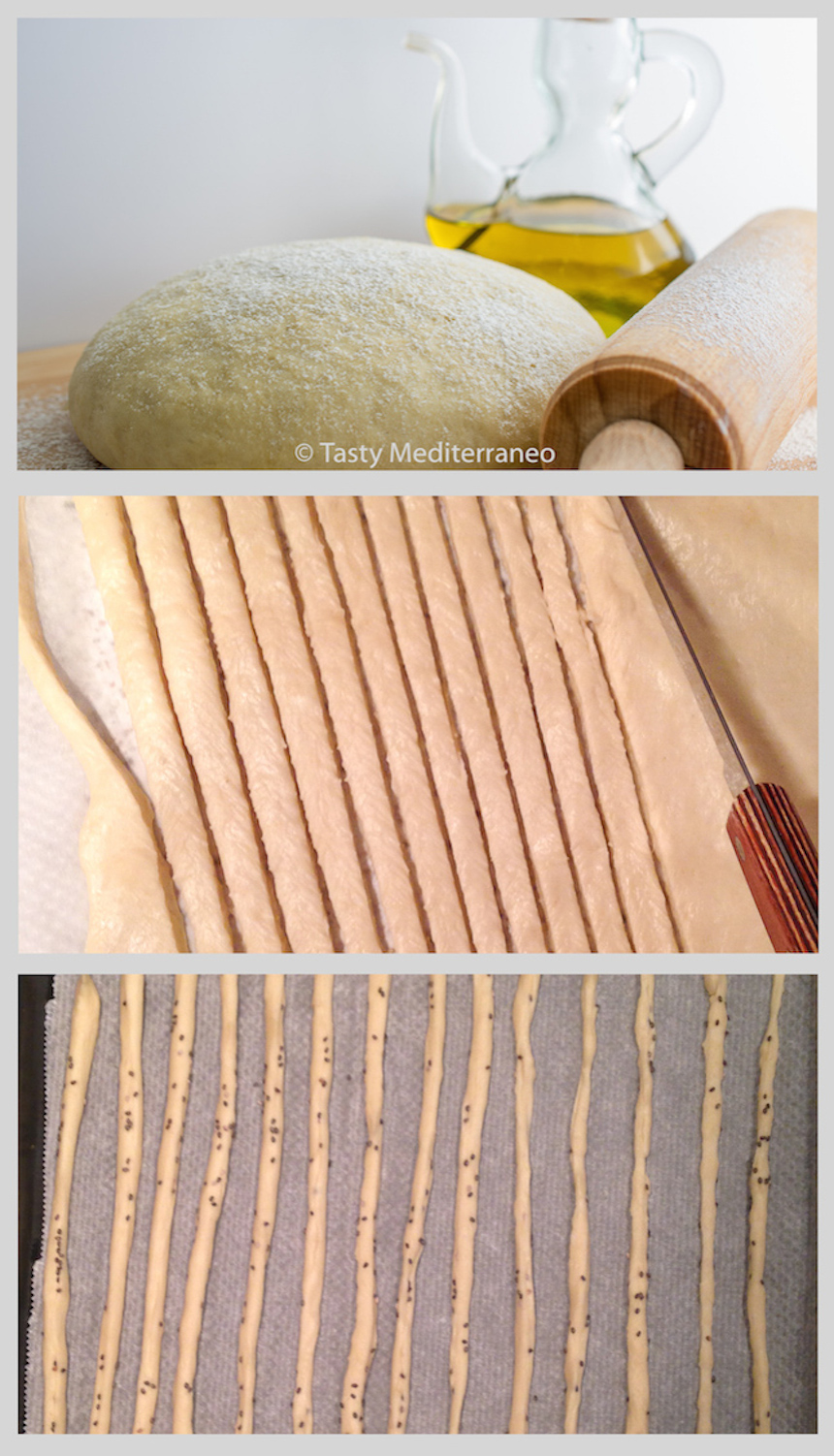 The chia grissini breadstick dough recipe is very easy, as I will be using the multipurpose olive oil dough recipe recently published at Tasty Mediterraneo.
The topping I will add this time to the grissinis will be chia seeds for their energy boosting power as well as for the omega 3 and fibre included in these super seeds. But you can customize your grissini by adding your favourite herb or seed.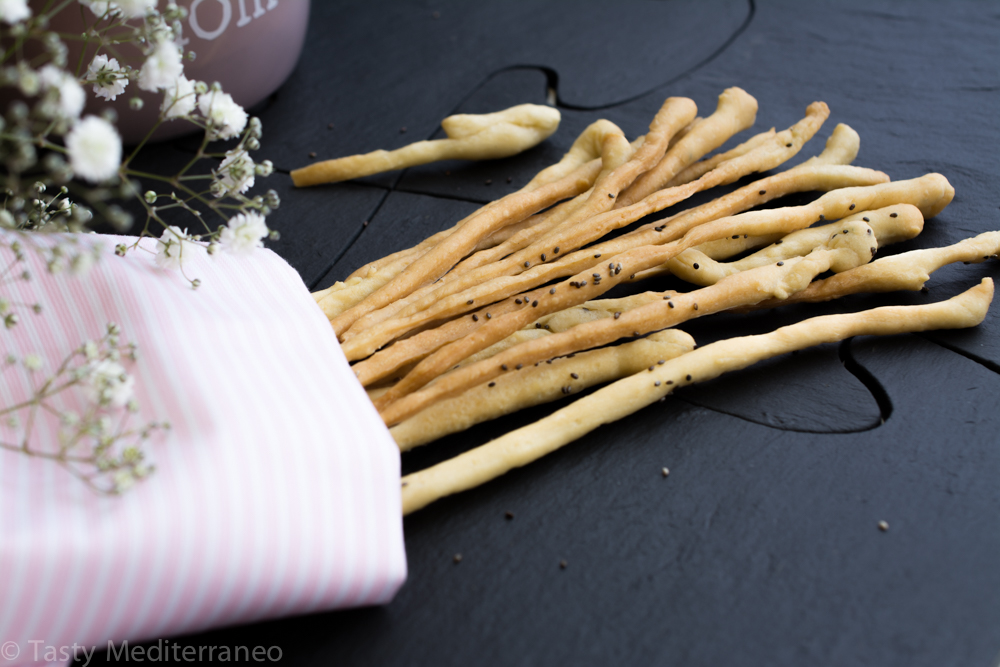 Let me know if you try this delicious, healthy and nutritious bread snack recipe, leave a comment and rate it. I would love to know what you come up with. Enjoy!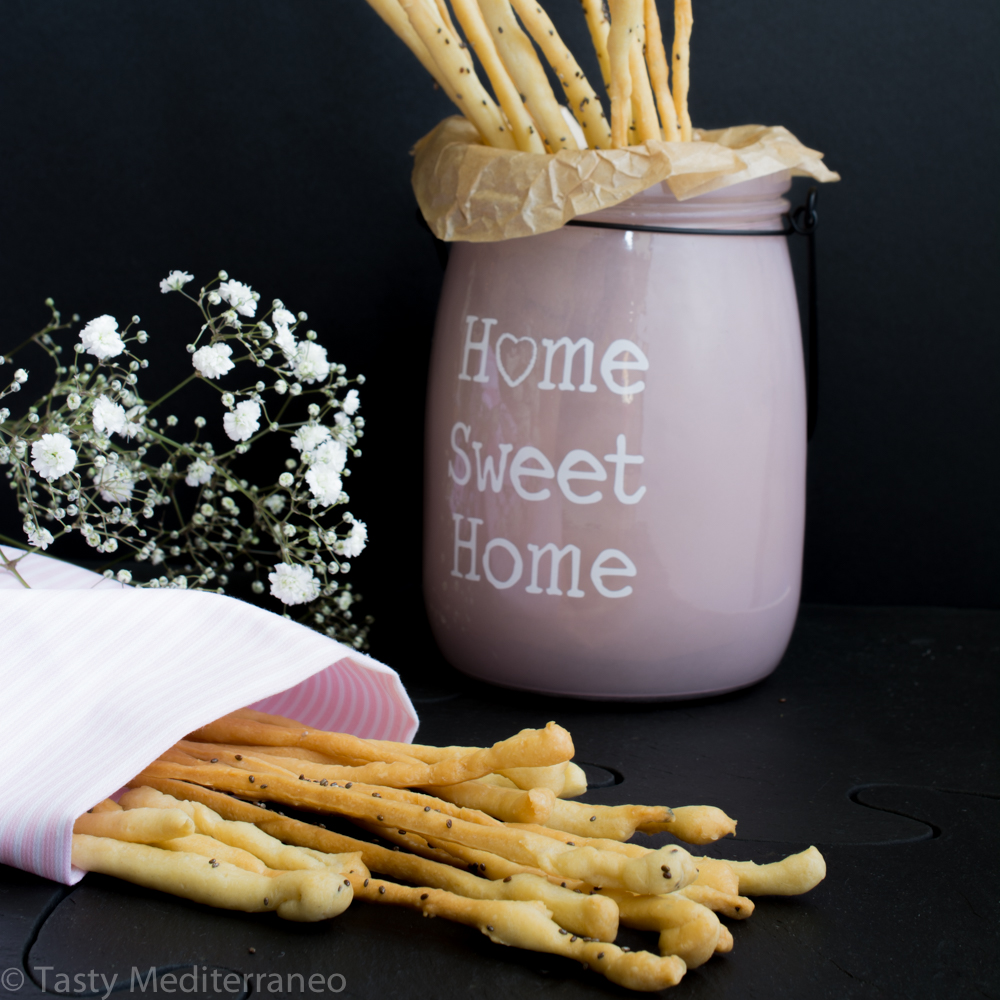 Chia Grissini Breadsticks
Author:
Margarita @ Tasty Mediterraneo
Ingredients
300g (2 ½ cups) plain flour
75ml (2.7 fl oz) extra virgin olive oil
150ml (5.4 fl oz) warm water
2 teaspoons yeast powder
1 teaspoon sea salt
1 tablespoon chia seeds
Instructions
The grissinis' dough is made using the Multipurpose Olive Oil Dough published at Tasty Mediterraneo: In a big bowl combine the flour, the salt and the yeast powder. Make a well in the middle and pour into it the olive oil and the warm water. With a silicon spatula bring the flour in from the sides and mix it well with the liquid. Keep mixing until it all starts to come together, and then keep on mixing with your clean hands and knead it until you have a smooth, not sticky, dough.
Cover the bowl with a cloth and place in a warm place of the house for at least half an hour until the dough has doubled its volume.
Remove the dough from the bowl and place it in a clean flour-dusted surface.
Divide the dough in several portions for an easier manipulation. Knead it a bit with your hands and, with the help of a rolling pin (lightly dusted in flour), extend the dough gradually flattening it out.
With the help of a sharp knife cut the flattened dough into thin strips. And spread over the strips the chia seeds. Line an oven tray with baking paper and place on it the strips one by one, leaving enough space between each other.
Preheat the oven to 200 degrees C (400 degrees F)
Bake in the oven for 10 min at 200 degrees C (400 degrees F) until they are golden and crunchy.
Remove from the oven and allow them to cool.