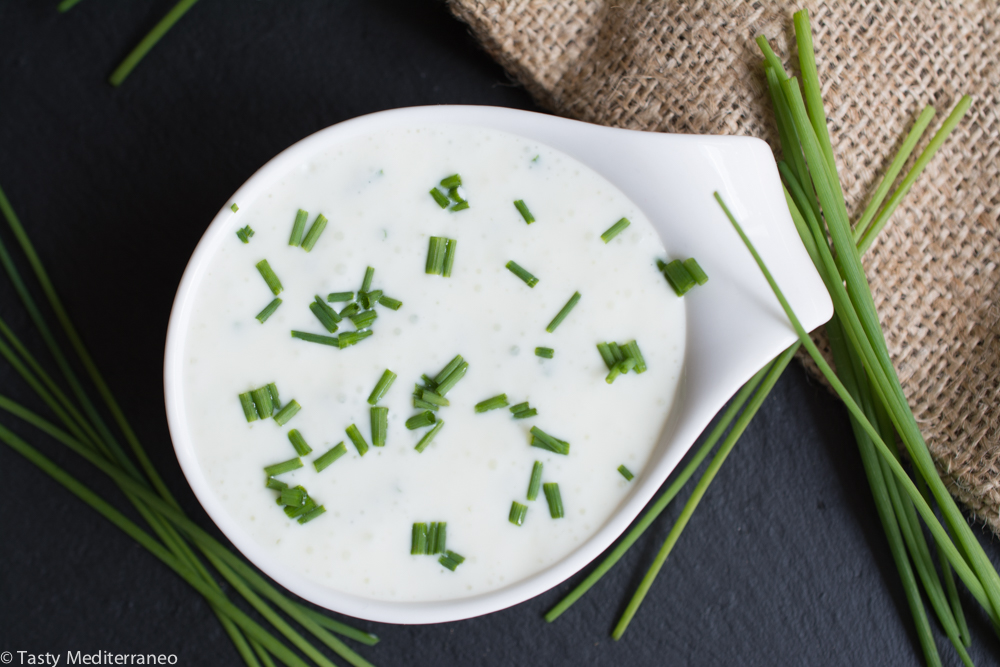 Have you ever wished to find a light and yummy sauce to add to your summer dishes? What about a healthy and flavourful dressing that is perfect for dipping or drizzling over your favourite salads and veggies?
Yes, that low fat sauce exists, and it is so quick and easy to prepare that you have no excuse not to try it!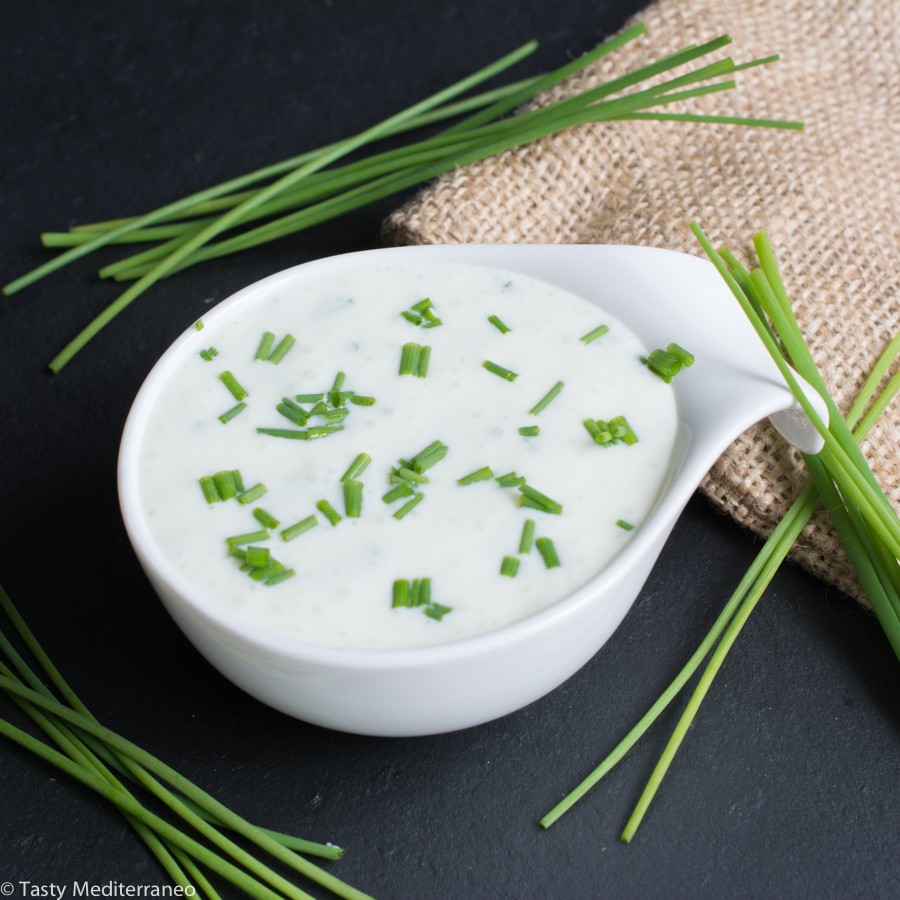 To prepare this healthy and refreshing low fat yogurt dip that goes well with just about everything you only need 4 ingredients: an organic low fat yogurt (or Soy yogurt for a Vegan and Dairy Free alternative), a tablespoon of extra virgin olive oil, a bunch of chives and salt to taste. That's all!
And how long does it take to prepare it? Believe it or not you only need a couple of minutes! Amazing, isn't it?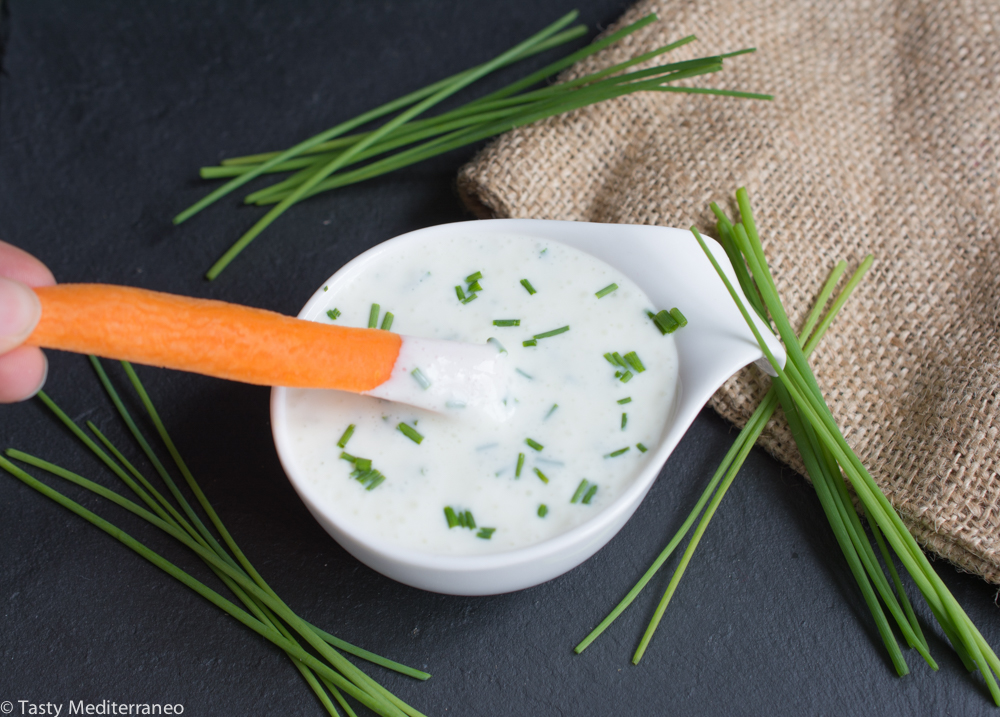 This dressing is perfect for salads but can also be used as a light dip that tastes amazing with raw veggies! It tastes so good that you will want to eat it by the spoon!
If you try this simple, healthy and savoury low fat dip/dressing recipe, please let me know, leave a comment and rate it. I would love to know what you come up with!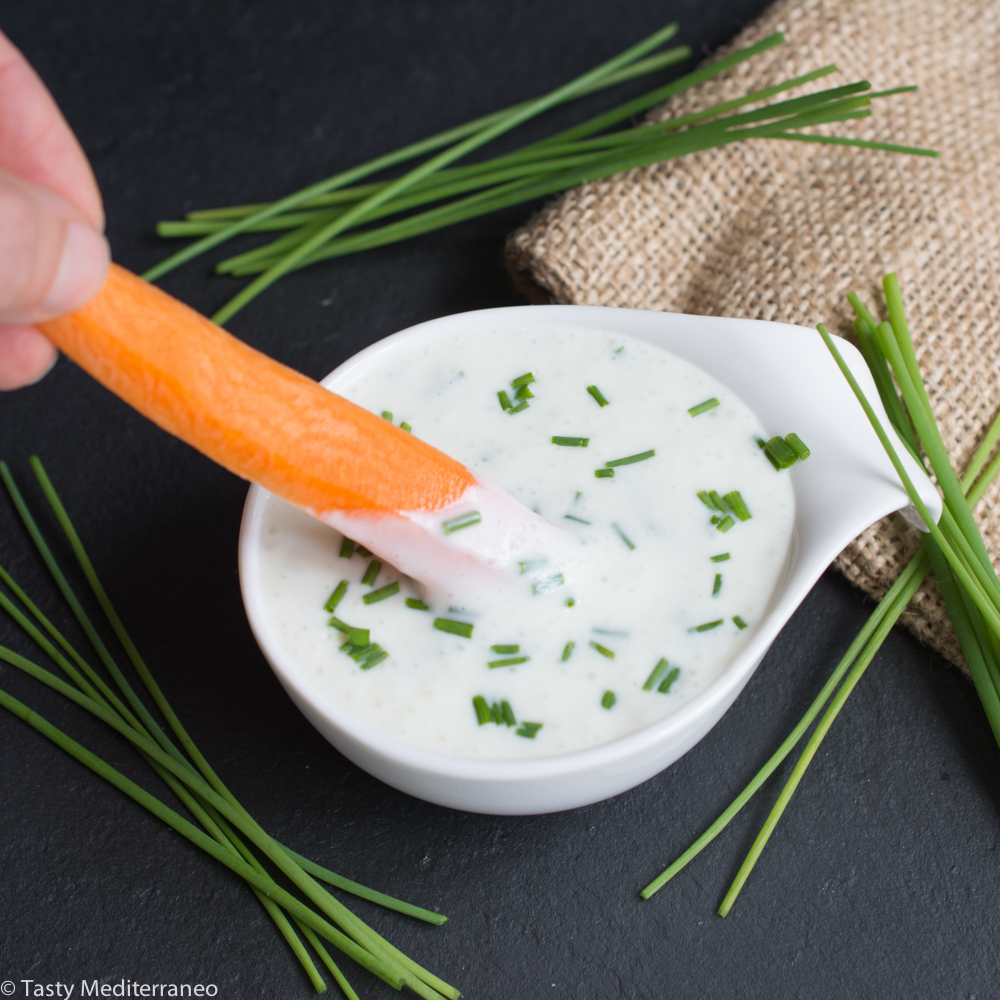 Low fat dip / dressing sauce
Author:
Margarita @ Tasty Mediterraneo
Serves:
One small jar of sauce
Ingredients
1 Low fat Organic natural yogurt (or Soy yogurt for a Vegan alternative)
1 Tablespoon extra virgin olive oil
1 Small bunch of chives, chopped
½ Teaspoon Salt (or salt to taste)
Instructions
Wash well the chives and chopped them.
Put the yogurt (or Soy yogurt) into a food processor and, while adding the 1-tablespoon of extra virgin olive oil, process for a few seconds (10-15 seconds are more than enough).
Add the chopped chives and salt to taste and mix it all well with the help of a spoon.
Notes
For a vegan and dairy free option use a Soy Yogurt.

If you are not going to consume it immediately, pour the sauce into a jar and store in the fridge for up to 2 days.

You could also add to this sauce some freshly ground black pepper.