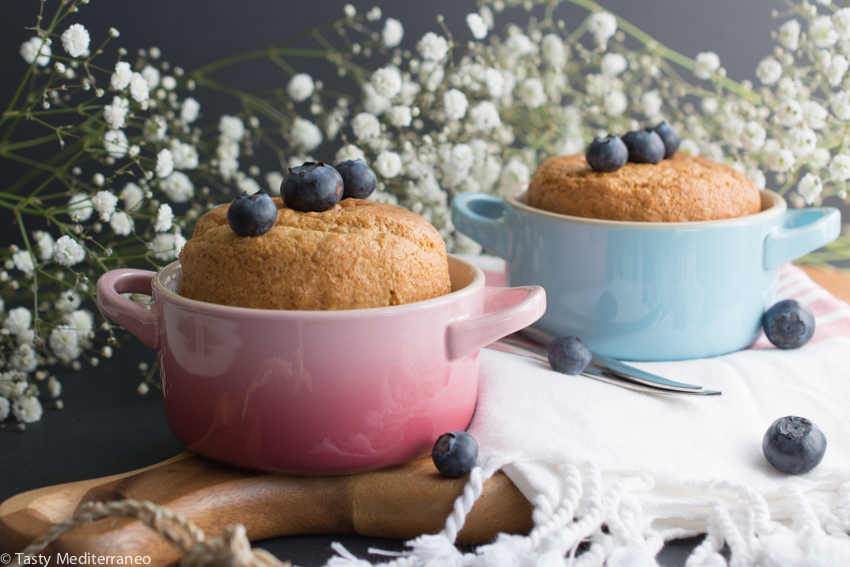 I had a great time in Majorca Island with the family. It was a short break but good enough to enjoy the nature and the good organic vegetables that my family grows.
Here you have a couple of nice pictures I took of Majorca's countryside.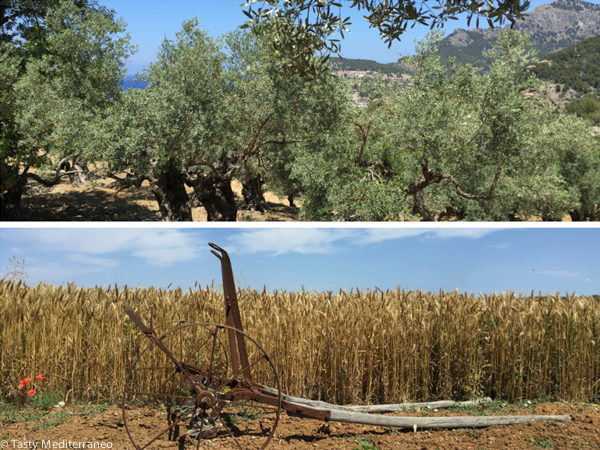 Now I am back home in Dublin and ready to share with you a healthy birthday cake recipe. Yes, I say a birthday cake because as you know this month is Tasty Mediterraneo's first anniversary, time really flies!
It seems like it was only yesterday that I decided to create this blog to share my recipes with my family and friends and with all of you who are tempted by tasty and healthy Mediterranean recipes. And yet, one year has already gone by!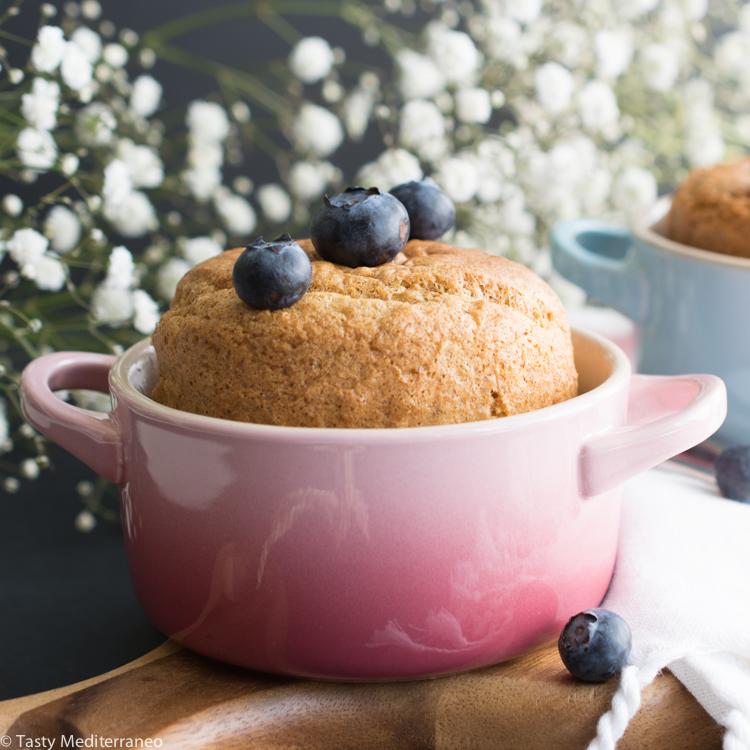 I would like to remind you that I am doing a GIVEAWAY of a Hard Anodized Aluminium Saucepan (20cm / 3.8l) – this giveaway is not sponsored – I shared the terms & conditions for a chance to win this great saucepan with my "Chia pudding parfait with berries" recipe, check them out if you would like to participate!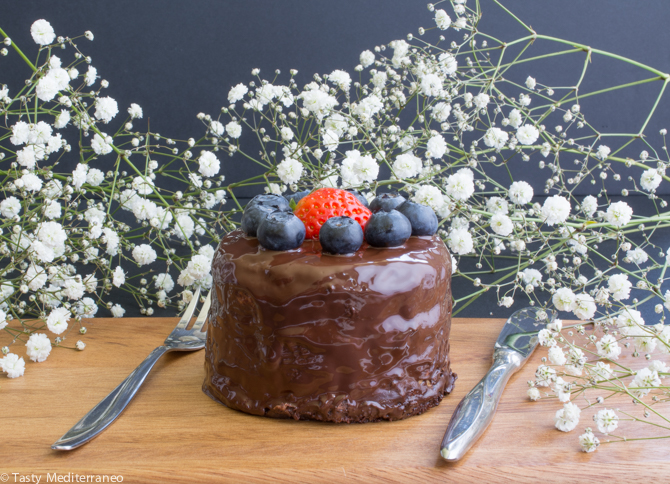 This cake is a variation of "Coca de cuarto mallorquina", one of my family's cake recipes. It is high in protein and fibre, very light, moist and fluffy. For a more indulgent version you can add some melted dark chocolate over it and some berries, simply delicious!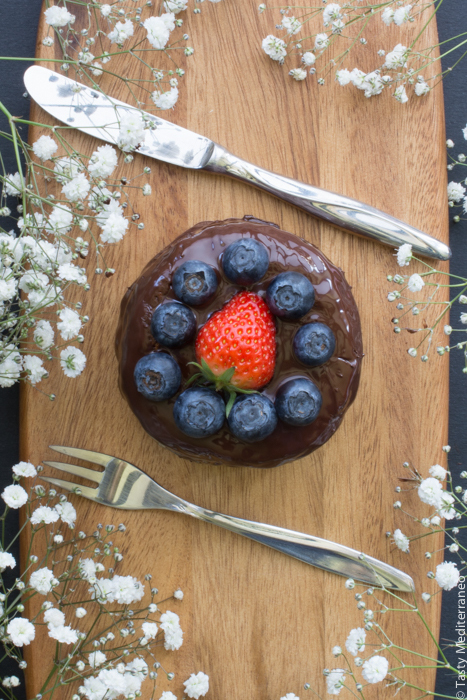 If you try this healthy birthday cake recipe, please let me know, leave a comment and rate it. I would love to know what you come up with. Enjoy!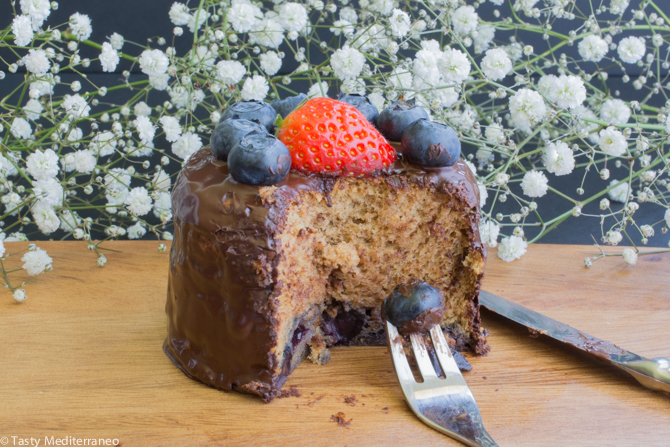 Healthy birthday cake with blueberries
Author:
Margarita @ Tasty Mediterraneo
Cuisine:
Mediterranean Diet
Ingredients
8 Organic eggs
110g (1 cup) Organic whole-wheat flour
120g (1 cup) Organic coconut sugar (or unrefined cane sugar)
1 Tablespoon baking powder
100g (1 cup) Blueberries
Instructions
Take out the eggs from the fridge and allow them to stand at room temperature for 10-15 minutes before preparing the cake.
Grease 8 individual ramekins (or a large cake mould if you prefer) with olive oil and line them with baking paper (cut the papers to a size higher than the ramekin height to allow the cake to raise straight up).
Separate the egg yolk from the egg white and place them in 2 separate bowls, making sure there is no egg yolk (not even a drop) mixed in with the egg white. Repeat the process with all the eggs.
Beat the egg yolks add the sugar and beat together until combined. Add then the flour and the baking powder and beat well together until perfectly combined.
Beat the egg whites to stiff peaks – this helps trap air and create lightness – and add them to the beaten yolks mix bowl. Mix well together.
Preheat the oven to 175 degrees C (350 degrees F).
Add a few blueberries in each of the ramekins and pour the cake batter in each of them up to ¾ full.
Bake in the middle of the oven for 35 min at 175 degrees C (350 degrees F).
Remove from the oven and leave to cool down.
Notes
For a more indulgent version of this cake you can melt dark chocolate, pour it over the cakes and add on top a few of your favourite berries.