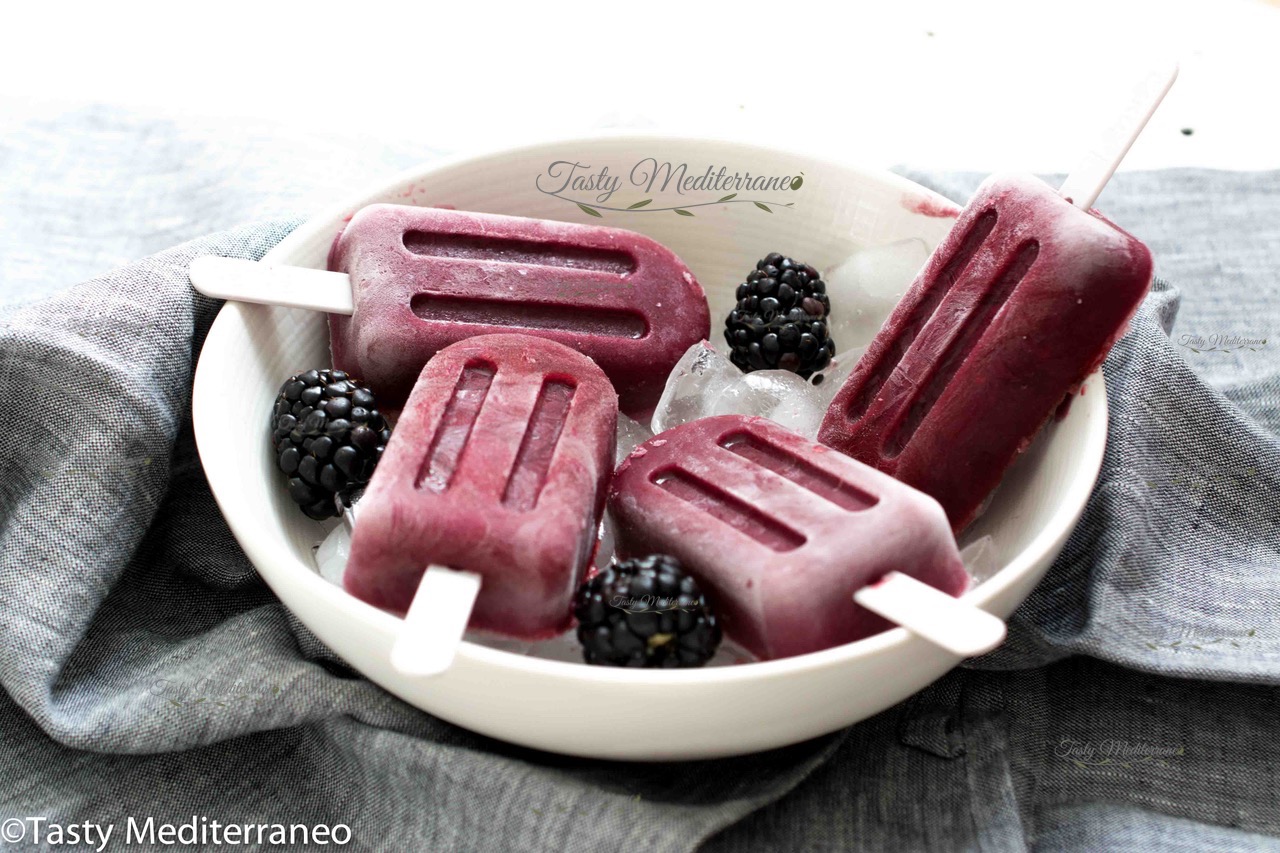 Dairy products are rich in high quality protein, vitamin D, potassium and calcium. They are a very good source of calcium for building healthy bones.
Dairy products, mainly cheese and yogurt, are consumed in moderation in the Mediterranean diet. They are highly nutritious foods and when consumed in moderation they are an essential part of a healthy eating plan. Particular positive health effects come mainly from the fermented dairy products (yogurts and cheese).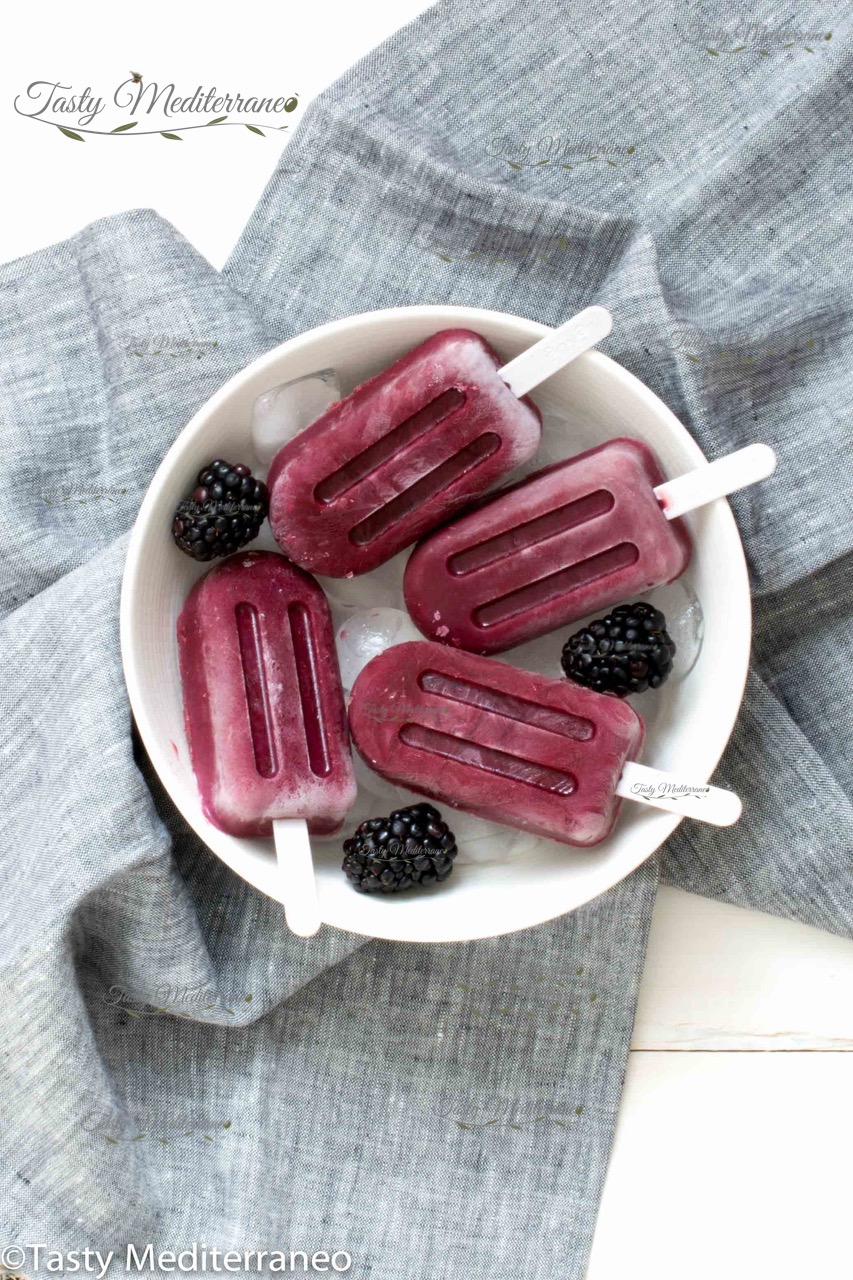 Studies show that cheese and yogurt can help to boost immunity, lower blood pressure, reduce risk of diabetes, reduce risks for some types of cancers and help maintain a healthy weight.
Unless you are vegan or have a dairy intolerance, it is good to incorporate natural cheese and yogurt to your diet.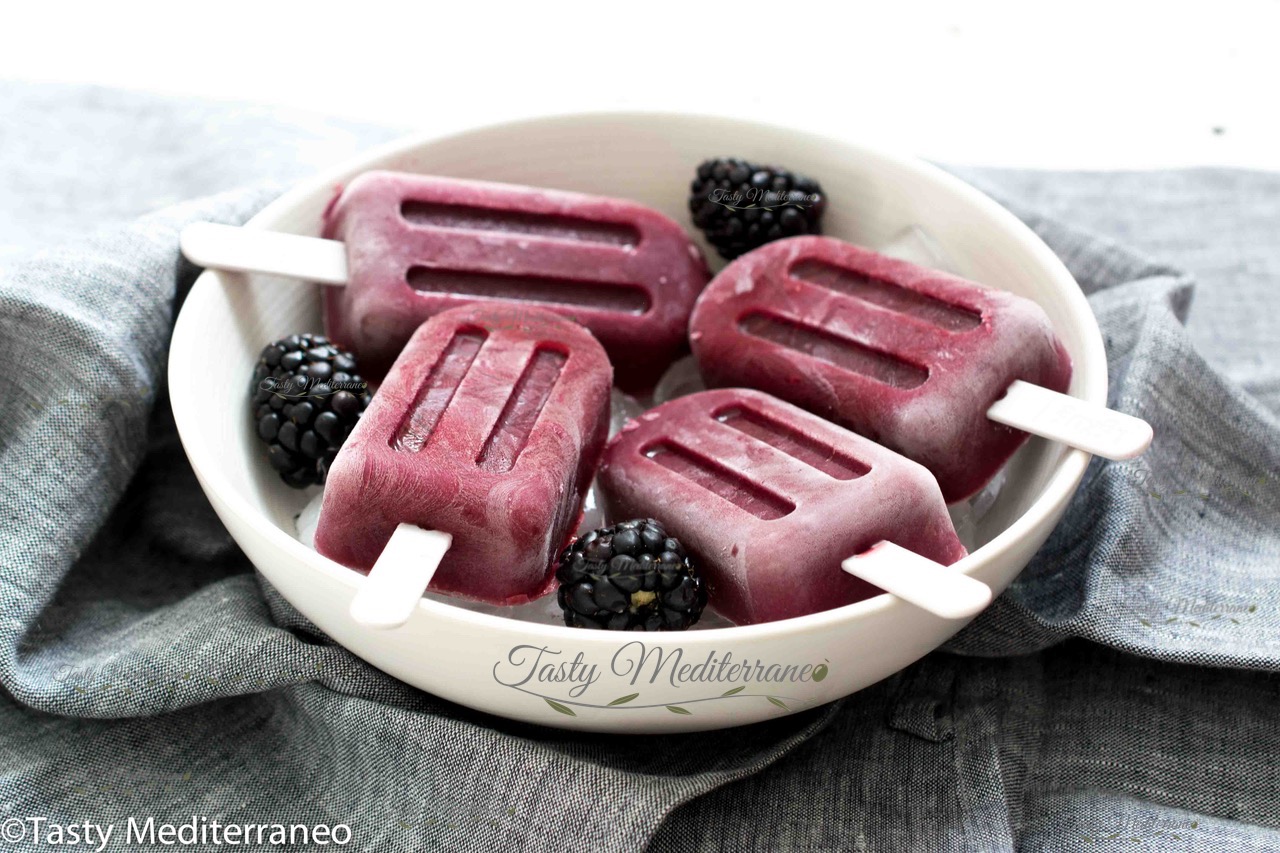 These popsicles have no added sugar. Their sweetness comes from the fresh fruits. The yogurt together with the banana makes them very creamy and an ideal treat for all the family during hot summer days!
If you try this tasty and nutritious Mediterranean diet recipe of "Blackberry, banana & yogurt popsicles" please let me know, leave a comment and rate it. I would love to know what you come up with. Enjoy and happy healthy cooking!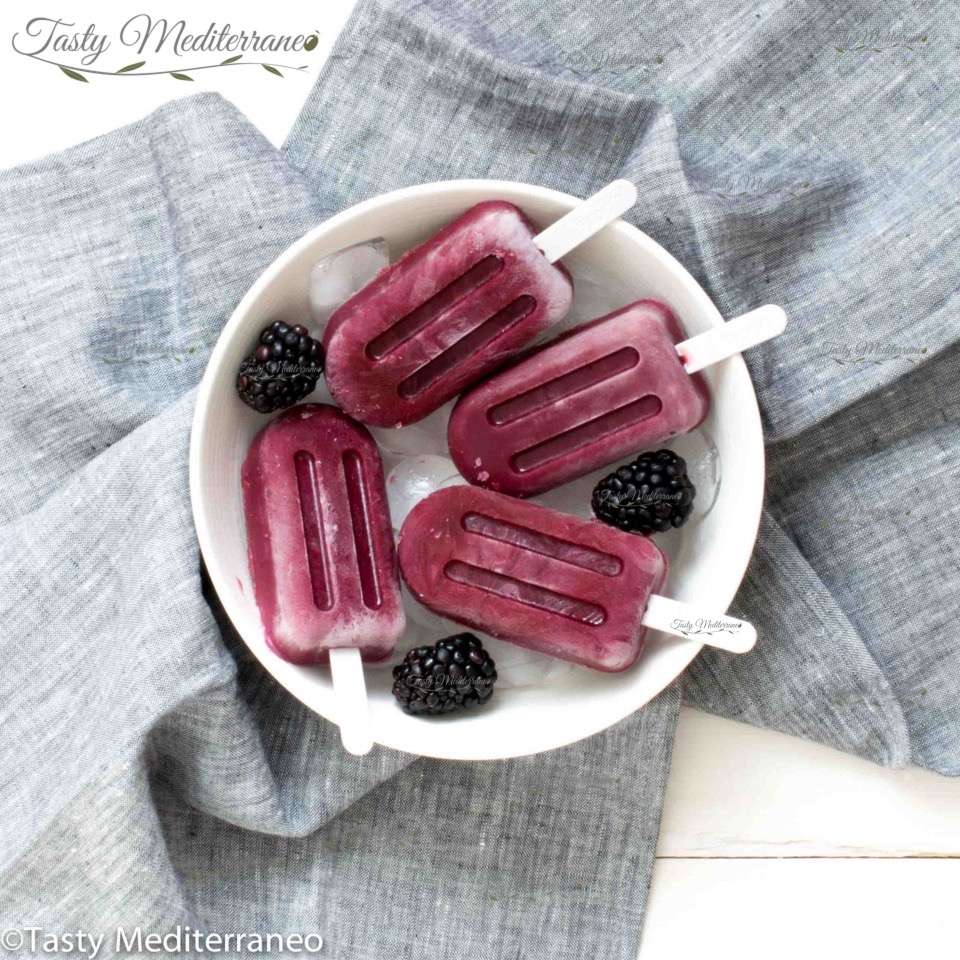 Blackberry, banana & yogurt popsicles
Author:
Margarita @ Tasty Mediterraneo
Cuisine:
Mediterranean Diet
Serves:
8 Small popsicles
Ingredients
125g (1 cup) Blackberries
1 Ripe banana, peeled and cut into small pieces
125g (6 Tablespoons) Organic natural yogurt or your favourite natural plant based alternative
100ml (1/2 Cup) Water
Instructions
Wash well the blackberries under cold water.
Blend the blackberries, the peeled banana, the yogurt and water until smooth.
Put into popsicles moulds with sticks and freeze for 4 hours.
Notes
The preparation time is just 10 minutes, there is no cooking time, but you have to freeze for 3-4 hours.
If you are vegan or have lactose intolerance you could replace the natural yogurt by your favourite plant-based natural yogurt.