Strawberry, banana & yogurt popsicles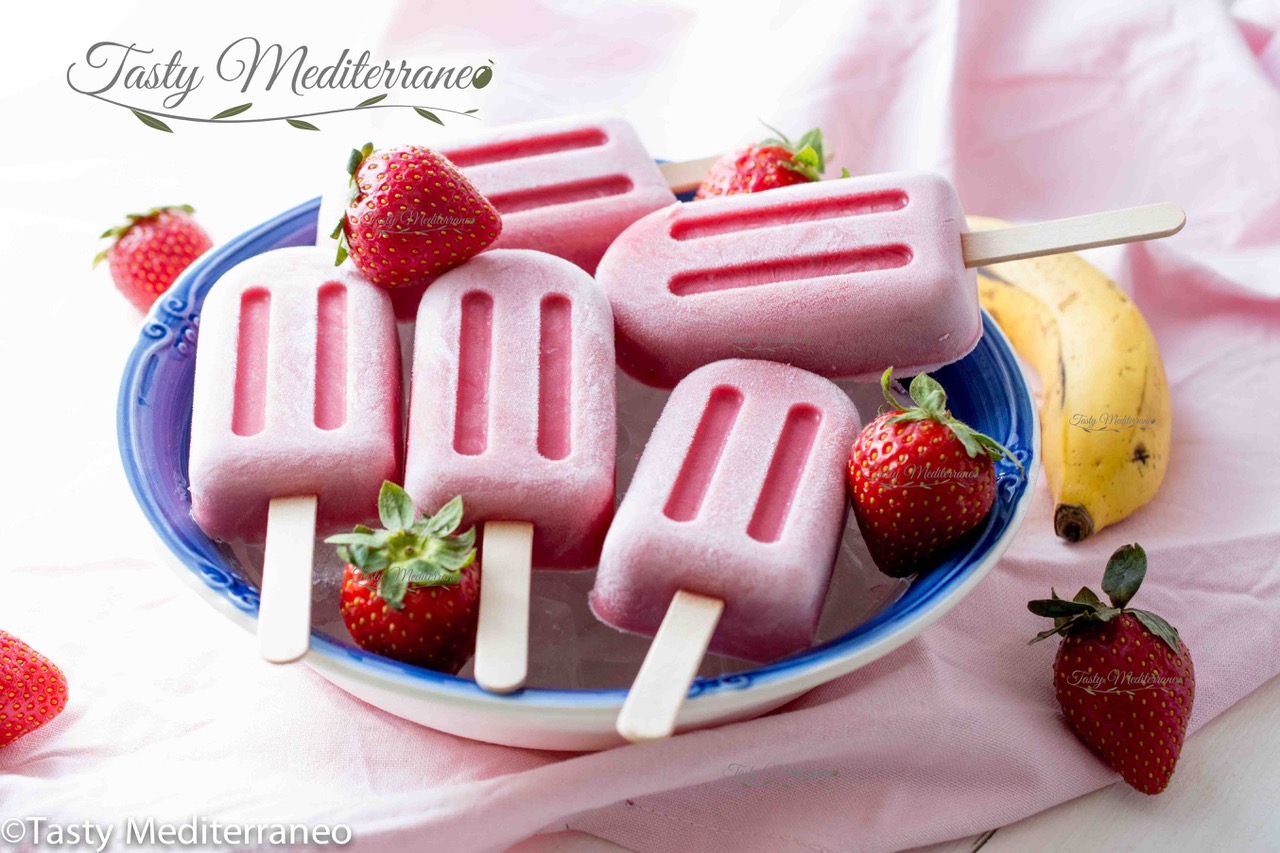 Author:
Margarita @ Tasty Mediterraneo
Cuisine:
Mediterranean Diet
Serves:
8 Small popsicles
250g (1 + ¼ cup) Strawberries
1 Ripe banana, peeled and cut into small pieces
150g (1/2 cup) Organic natural yogurt
50ml (1/4 cup) Still water
Wash well the strawberries under cold water. Rinse and remove the hull, with the help of a small sharp knife, and discard.
Blend the strawberries, the peeled banana, the yogurt and water until smooth.
Put into popsicles moulds with sticks and freeze for 4 hours.
The preparation time is just 10 minutes, there is no cooking time, but you have to freeze for 3-4 hours.
If you are vegan or have lactose intolerance you could replace the natural yogurt by your favourite plant-based natural yogurt.
Recipe by
Tasty Mediterraneo
at https://www.tastymediterraneo.com/strawberry-banana-yogurt-popsicles/