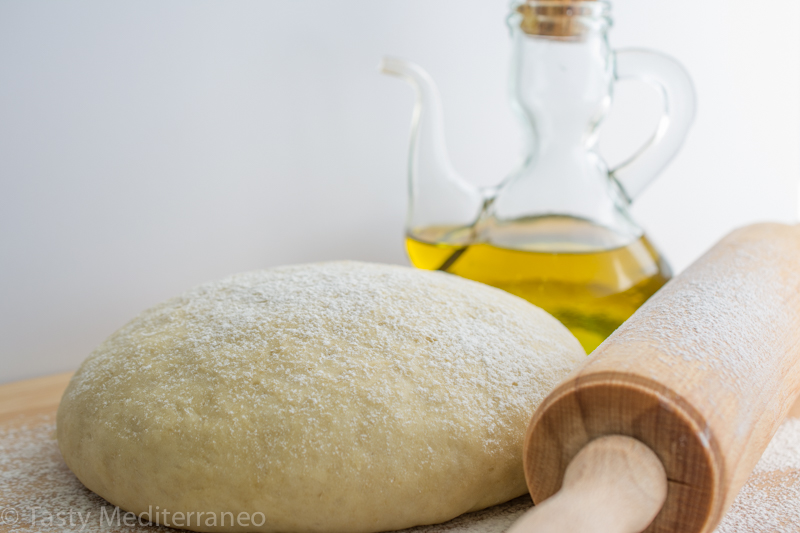 There is nothing like homemade dough. This olive oil dough is very easy to prepare, and it only requires 5 minutes and 5 ingredients.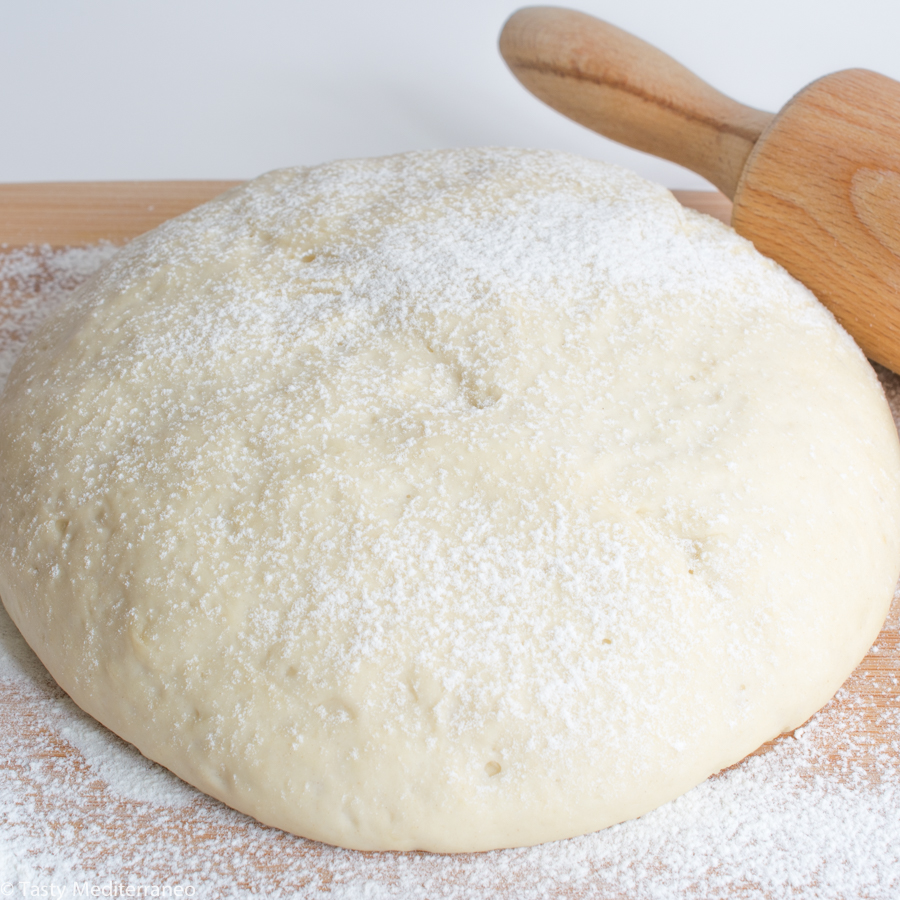 I call it multipurpose dough because I will use the same dough recipe for most of my pies, tarts, empanadas and pizzas. Once the dough is ready, you can add any of your favourite fillings to it and bake it until golden. It couldn't be any easier!
Some examples of my recipes using this dough are: Coca de trampó (Majorcan flatbread with vegetables); Pizza Margherita di Bufala topped with red peppers and olives; Olive Oil & Chia Grissini; Za'atar Man'ouche – Flat bread with herbs; Spinach Fatayers, …
If you try this simple dough recipe, please let me know, leave a comment and rate it. I would love to know what you come up with. Enjoy!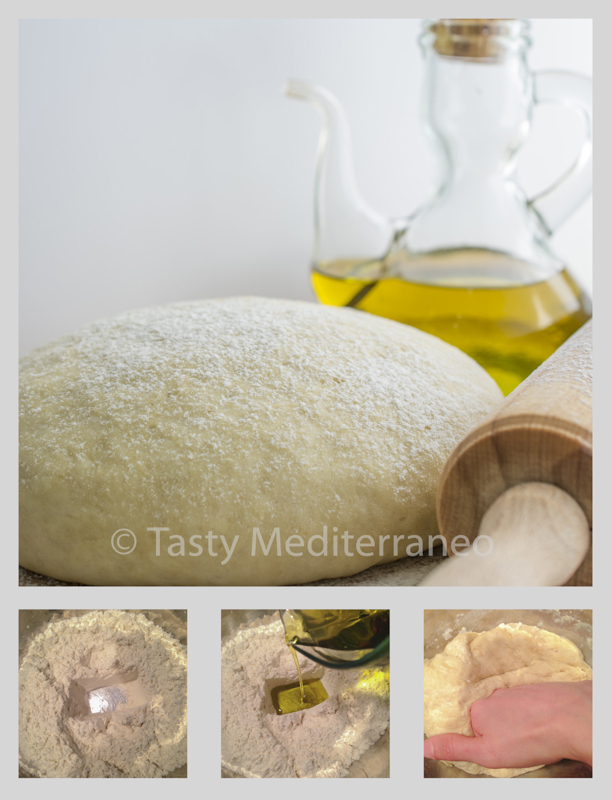 Multipurpose olive oil dough
Author:
Margarita @ Tasty Mediterraneo
Ingredients
300g (2 ½ cups) plain flour
75ml (2.7 fl oz) extra virgin olive oil
150ml (5.4 fl oz) warm water
2 teaspoons yeast powder
1 teaspoon sea salt
Instructions
In a big bowl combine the flour, the salt and the yeast powder. Make a well in the middle and pour into it the olive oil and the warm water. With a silicon spatula bring the flour in from the sides and mix it well with the liquid. Keep mixing until it all starts to come together, and then keep on mixing with your clean hands and knead it until you have a smooth, not sticky, dough.
Cover the bowl with a cloth and place in a warm place of the house for at least half an hour until the dough has doubled its volume.
Remove the dough from the bowl and place it in a clean flour-dusted surface. Knead it a bit with your hands and, with the help of a rolling pin (lightly dusted in flour), extend it gradually flattening it out.
Notes
With the amounts used in this recipe, as an estimate, you could make 2 large pizzas, or 16 small pies or empanadas, or one big tart.